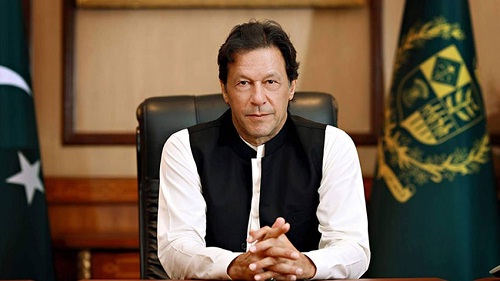 PTI chairman and former prime minister Imran Khan on Wednesday accused the coalition government of hatching a conspiracy to pit his party against the military.
"They have prepared a plan to crush the PTI," he said in an address to supporters via video link.
Imran's statements come after the government alleged that Imran and other PTI leaders were spreading hate against the country's institutions. On Tuesday, PTI leader Shahbaz Gill was arrested on charges of sedition and inciting the public against state institutions.
Gill presented in Islamabad High Court today where the police were granted the politician's two-day physical remand.
In his address today, the PTI chairman said that a "frightening conspiracy" was being devised to present "Pakistan's biggest political party and the army as opponents".
"Let me tell you […] this plot is extremely dangerous and can damage the country," he warned. "They have created a plan to break our party and the first tactic they have used is in front of you […] the foreign funding case."
Imran claimed that the case was baseless. "They are just trying to show that the money we collected from overseas Pakistanis is illegal. They are accusing the party that collected money from fundraising and has credible audit reports."