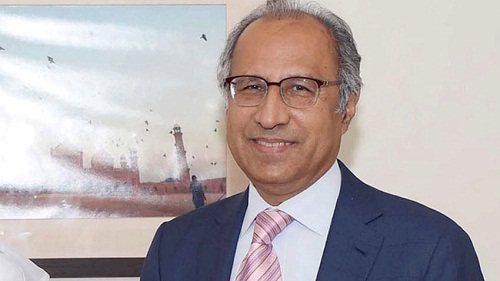 Islamabad : Finance Minister Dr. Abdul Hafeez Shaikh has said controlling inflation and provision of essential edible items to masses on affordable prices are the top most priorities of the government.
Talking to a private news channel, he said the government is working on a comprehensive policy to ensure availability of edible items at controlled prices and subsidy will be provided during the upcoming holy month of Ramazan.
The Finance Minister said the exports of the country are now increasing and value of Pakistani rupee has also strengthened due to prudent polices of the government.
He said that the national industry has started running while the construction industry is also booming now.