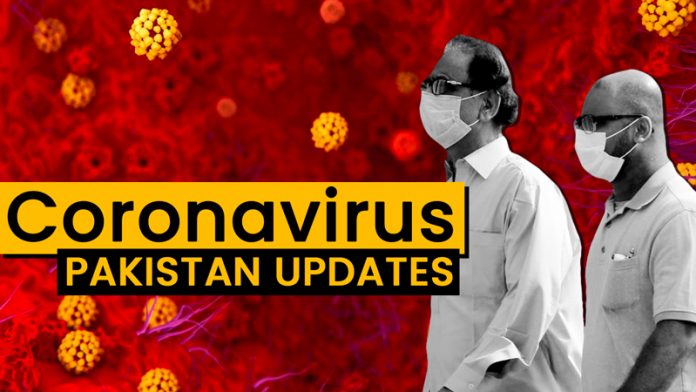 KARACHI / LAHORE / ISLAMABAD / PESHAWAR / QUETTA: The number of confirmed COVID-19 cases in Pakistan rose to 1,872 on Tuesday after new cases were reported in the country.
The province-wise break up of the total number of cases as of 12:00pm, March 31, is as follows:
Total confirmed cases: 1,872
• Sindh: 627
• Punjab: 658
• Khyber Pakhtunkhwa: 221
• Balochistan: 154
• Islamabad Capital Territory: 58
• Gilgit-Baltistan: 148
• AJK: 6
Deaths: 25
• Gilgit-Baltistan: 2
• Punjab: 9
---
More than 37,0
More than 37,000 deaths have been recorded globally, of which most have been in Europe since the virus first emerged in December.
More than 785,000 COVID-19 cases have been registered in 200 countries and territories of which a majority have been in Europe, the worst-hit continent by the virus.
Read on for the latest updates from Pakistan and around the world.
Disclaimer: There may be some discrepancy in the number of confirmed cases reported at the country level due to differences in figures quoted by federal and provincial authorities.
Geo News is constantly gathering fresh information from concerned authorities and striving to keep our readers up to date with the most accurate information available.
Orange: All general updates coming in from Pakistan
Red: All reports on new cases in Pakistan
Maroon: All reports on new deaths in Pakista