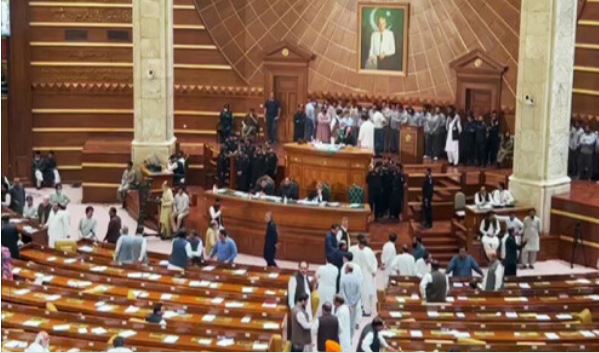 LAHORE, JUL 22: Counting of votes for the next chief minister of Punjab is underway in the provincial assembly. The crucial session is being presided by Deputy Speaker Dost Muhammad Mazari.
While the voting was underway inside the House, unconfirmed reports were circulating outside that PML-Q Chairperson Chaudhry Shujaat Hussain had written a letter distancing himself from Elahi's candidacy.
The development comes a day after PPP co-chairperson Asif Ali Zardari met Shujaat. Earlier, in response to reports that PPP co-chairperson Asif Ali Zardari had asked Shujaat to write a letter instructing PML-Q MPAs not to vote for Elahi, Shujaat said there was "no question" of issuing a letter.
Geo News journalist Hamid Mir quoted PML-Q's Moonis Elahi as saying that Shujaat had refused to back Parvez as PTI's candidate. Soon after, however, Moonis tweeted that a joint parliamentary meeting of PML-Q and PTI had unanimously agreed upon Parvez as their candidate for the election.