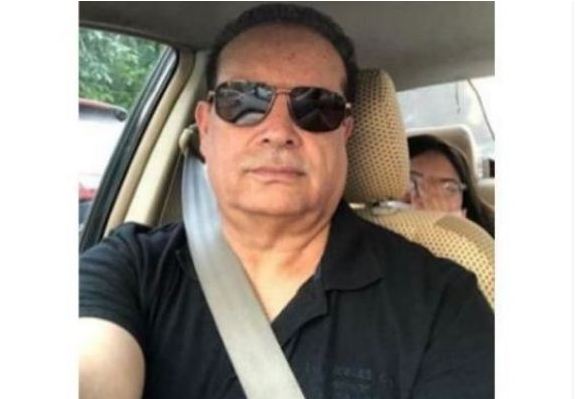 Qamar Bashir
Over the last decade, the China-Pakistan Economic Corridor (CPEC) has been a huge success story. The project has aided in the improvement of communication between China and Pakistan, as well as the economic prosperity of both countries. It has been a decade of success in terms of enhancing connectivity between China and Pakistan, including the transformation of Gwadar into a modern port city, the upgrade of the Karakoram Highway, and the facilitation of goods and people movement between the two nations. It has been a prosperous decade, as the CPEC has promoted economic development in both China and Pakistan, increased investment, and helped both countries' economies thrive. CPEC has brought the two countries closer together and has contributed to the development of trust and understanding. A decade of hope: CPEC has aided in the improvement of infrastructure, the creation of jobs, the expansion of the economy, and the giving of hope to people for a better future. CPEC is a success story that is still unfolding, and it is certain to have a long-term positive impact on both the countries and the region.
According to an authentic research study conducted by the Asian Development Bank (ADB), CPEC has the potential to increase China's GDP by $2.5 trillion and Pakistan's GDP by $350 billion, while also creating up to 7 million employment in Pakistan by 2030. According to another analysis by the Centre for Global Development, CPEC may enhance trade between China and Pakistan by $30 billion while lowering transportation costs up to 30%. According to these analyses, the economic benefits of CPEC are and will continue to enhance the lives of millions of Pakistanis by improving access to roads, railroads, and power, provided that concerns about debt sustainability and environmental damage are addressed.
The tangible advantages gained to Pakistan in the last 10 years have been summarised eloquently by the Ambassador of Pakistan to China Mr. Moin ul Haq, with whom I had the honour to work as a Press Minister in the Embassy of Pakistan to France (2015-2020). He is an accomplished gentleman, a compassionate, caring, and affectionate senior, with distinct communication and leadership skills, who supports a clear vision and is passionate about Pakistan. In the following comments, he described tangible benefits in a report delivered to the president for his review. Over the last ten years, 888 km of road network have been constructed, and 13 major energy projects have added over 8000 MWs of energy to Pakistan's national grid. A new 878-kilometre transmission line has been constructed to evacuate 4000 MW of electricity. An 820 km long cross-border optical fibre cable has been installed, which cumulatively has enhanced Pakistan's GDP by 1-2%. After the second phase of CPEC is completed, the contribution of CPEC is expected to grow exponentially. These tangible outcomes of CPEC have negated the concerns expressed by the United States, India, and some Western countries that CPEC will give China too much influence in the region and that Pakistan's debt burden will increase and would make Pakistan more vulnerable to Chinese influence.
Both Pakistan and China have held several events in both countries to highlight the achievements accomplished by CPEC over the previous ten years. As the finale of these events, Chinese Vice Premier He Lifeng has already arrived in Pakistan (30th July, 2023) to preside over a ceremony commemorating the tenth anniversary of the multibillion-dollar China-Pakistan Economic Corridor (CPEC). Mr. He, a member of the Politburo of the Central Committee of the Communist Party of China, is in-charge of China's global economic relations and the implementation of the Belt and Road Initiative, of which CPEC is a flagship project. He will meet with Prime Minister Shehbaz Sharif and President Arif Alvi separately, in addition to being the ceremony's Chief guest with Prime Minister Shahbaz Sharif.
CPEC is the flagship project of China's One Belt One Road (OBOR) or Belt and Road Initiative (BRI). The Chinese government launched OBOR in 2013 in an effort to connect Asia, Europe, and Africa via a network of highways, railways, ports, and other infrastructure projects to facilitate trade, investment, and connectivity. In 2013, President Xi announced the initiative during state visits to Kazakhstan and Indonesia. The plan had two components: the Silk Road Economic Belt on land and the Maritime Silk Road. Initially referred to as the One Belt, One Road initiative, the two were eventually renamed the Belt and Road Initiative.
According to the Green Finance and Development Center, China's investment in BRI projects in 2022 was about $67.8 billion and in pursuance of this initiative so far China has signed over 200 deals with Pakistan, Indonesia, Malaysia, Thailand, Laos, Myanmar, Bangladesh, Sri Lanka and Nepal and quite a few other countries. This is however far less than the commitment made by the Chinese government in 2017 to invest over $ one trillion under this initiative.
In Pakistan, the road and highways arteries built under CPEC are providing much-needed connectivity within Pakistan and with regional and international countries. Under this project, approximately 888 kilometers of brand new motorways and highways have been constructed, with another 853 kilometers of world-class roads currently under construction.
In the first phase, the completed motorways included KKH Phase II (Havelian – Thakot Section), Peshawar-Karachi Motorway (Multan – Sukkur Section), Hakla – D.I. Khan Motorway, and Orange Line Metro Train – Lahore.
Moreover, package I of the Main Line-I (ML-I) railway upgrade project will be initiated in the middle of this year. New Gwadar International Airport, Pak-China Friendship Hospital, Gwadar East Bay Expressway, and Gwadar Technical & Vocational Institute have all been completed.
Gwadar, Pakistan's deep sea port on the Arabian Sea, is a key component of the China-Pakistan Economic Corridor (CPEC) and has the potential to become a major regional trade and transit hub. The government has made substantial investments in the development of Gwadar port and the associated infrastructure, including roads, railways, and pipelines, which will increase connectivity and facilitate trade with neighbouring nations including China, Iran, and Afghanistan.
Eleven power projects totaling over 6,370 MW have been completed, 880 km of transmission lines have been installed, and projects totaling around 1200 MW are anticipated to be completed by 2023-2024 which will provide much needed power pivotal for socio-economic and industrial growth. Additionally, approximately 192,000 jobs have been created by CPEC investments and their secondary effects.
The CPEC has already entered its second phase, during which socioeconomic development, science and technology, agricultural cooperation, and industrialization will be the focus of cooperation.
Of the agreed-upon 27 socioeconomic development projects, 17 fast-track projects have been initiated and are proceeding smoothly, while seven projects have been completed and five are in progress.
During the most recent meeting of the outgoing Chinese ambassador, Mr. Nong Rong, with President Alvi, which I also attended, the President expressed his satisfaction with the substantial progress made to complete the already commissioned projects, launch new projects, and advance the ML-1 project in order to accelerate the country's development.
The President specifically mentioned Chinese-Pakistani cooperation in the joint production and marketing of JF-17 Aircraft on the global market, which, according to him, would expedite the export of cutting-edge fighter aircraft and meet the security needs of the purchasing nations. The President mentioned in particular the success of a garment factory that was established in Lahore in a record-setting five months and began producing garments for internationally renowned brands. It was also decided to replicate this model of success in other regions of the country.
Both Pakistan and China have time and again reaffirmed their commitment for speedily implementing the China-Pakistan Economic Corridor (CPEC) project, to take the decades-old geo-political relations to geo economic orbit. CPEC would ultimately help in creating a regional economic bloc of three billion people through improved regional integration and connectivity, and Pakistan could play a critical role being located in the centre of three engines of growth – – South Asia, Central Asia and China.
The China-Pakistan Economic Corridor (CPEC) is a multibillion-dollar initiative that has the potential to revolutionise the economy of Pakistan. To realise the full benefits of CPEC, Pakistan's leadership, bureaucracy, government, and nation must all contribute.
As CPEC takes shape, we must be patient and understanding. CPEC represents a fantastic opportunity for Pakistan. However, it is merely an opportunity . It is up to Pakistan to grab this opportunity and ensure its success.