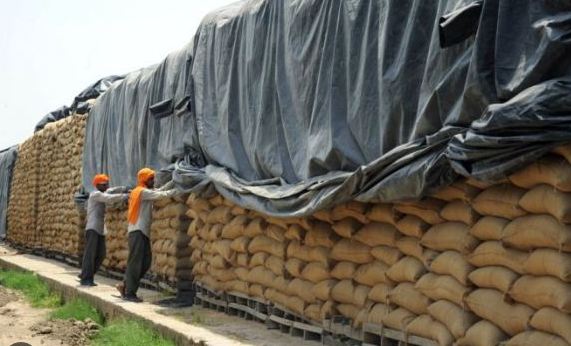 DNA
QAZI SHOAIB KHAN
ATTOCK (MAY-13) – Deputy Commissioner Attock Rao Atif Raza during his surprise inspection of all inter provincial bordering check posts has directed the monitoring squads to strictly eradicate the smuggling of wheat, flour, fertilizer and sugar from Punjab to Khyber-Pakhtunkhwa at all costs failing which delinquents will be fixed.
He also accompanied by Additional Deputy Commissioner Revenue Attock Mr. Waqas Aslam Marth, Assistant Commissioner Hazro Mr. Kamran Ashraf and other relevant officers of the provincial departments.
DC Attock also verified the attendance of the staff deployed at the checking posts with the advice to remain vigilant over the illegal movement of wheat, flour, fertilizer by the truckers while crossing through these checking points.
The smugglers should be delt with iron hands besides taking stern action as per law, he added. Meanwhile, Additional Deputy Commissioner Finance and Planning Attock Mr. Waqar Akbar Cheema has directed the heads of health and education departments Attock to accelerate the anti-dengue campaign throughout the district by mobilizing all available sources.
This is he said while chairing the meeting to review the anti-dengue arrangements here on Saturday in DC office. Among others, the meeting was also attended by Chief Executive Officer Health Authority Attock Dr. Asad Ismail, DDPR Attock Mr. Shahzad Niaz.
Speaking on the occasion, Mr. Waqar Akbar Cheema said that all the fatal virial disease of dengue could be eradicated with public private partnership. He asked the responsible officers to expedite the drive for public awareness about the dengue virus and its precautionary measures, he added.