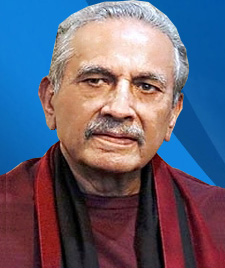 ISLAMABAD, April 06 : Former President ICCI Shahid Rasheed Butt on Tuesday lauded the decision of the government to vaccinate citizens aged 80 and above at home and initiate vaccination process for youth.
He said that youth are our future and they must be saved from the pandemic through vaccination at the earliest.
He said that wastage of vaccine should be noticed and those responsible should be punished.
The price of vaccine is more than monthly income of the majority of the population which will deprive them of immunization, he noted.
Shahid Rasheed Butt said that most serious health crisis in the history of the country demands merit and transparency in the system.
In some places, the elite are getting preference in getting the coronavirus vaccine while masses are facing issues as the vaccine available for 10 dollars globally is being sold at Rs8500.
He said that some private hospitals and clinics are also vaccinating people for Rs1200 to 1300 which should be checked.
Out of almost 250 million people, so far only eight hundred thousand have been vaccinated while some countries poor as compared to Pakistan have fared well, he noted.
People would not have suffered if timely actions were taken which were delayed which has resulted in problems including that of inclusion of Pakistan in the red list by the UK which can be followed by other countries.