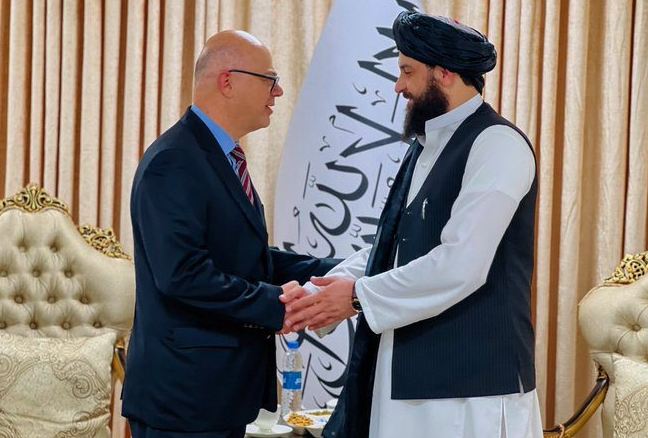 KABUL: The Acting National Defense Minister Mawlavi Mohammad Yaqoub Mujahed met with the Turkish Ambassador to Afghanistan Cihad Erginay, here in Kabul, the ministry said in a statement Sunday.
Commending Turkiye's economic and humanitarian assistance to the people of Afghanistan, Minister Yaqoub emphasized over strengthening of further economic and political relationships between the two countries in the future, according to the statement.
Assuring of any cooperation with the Islamic Emirate in various fields, the ambassador Cihad Erginay said that his country will continue its political and economic relations and cooperation with the current Islamic system, the statement added.