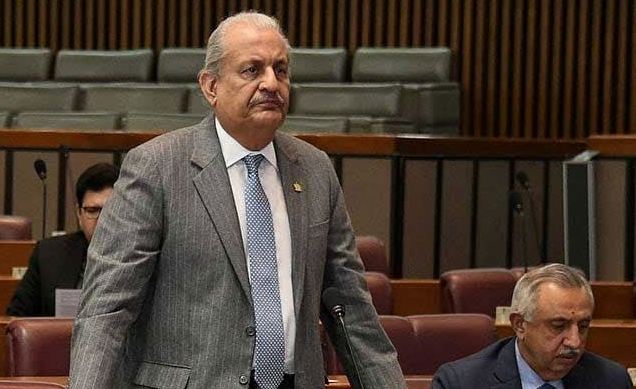 ISLAMABAD: In view of the emerging situation following the Council of Common Interests (CCI) approval of the results of the 2023 digital census, Pakistan Peoples Party (PPP) outspoken Senator Raza Rabbani on Sunday warned that the delay in elections would prove to be "dangerous" for the federation.
A day earlier, the CCI "unanimously" approved the 7th Population and Housing Census, making it almost certain that the general elections — which were to be held in November this year in case the assemblies are dissolved on August 9 — would not be held during the current year.
Although, the PPP — the key partner of the coalition government — had been strongly opposing holding upcoming elections in the country under the 2023 census, during the CCI meeting, the party apparently backtracked from its previous stance.
According to a statement issued following the high-level huddle, the census 2023 was approved with the consensus of all four chief ministers and representatives of all political parties.
The general elections are likely to be delayed by a couple of months as the Election Commission of Pakistan (ECP) would need additional time to conduct the delimitation exercise afresh.
Under the law, if a new census is notified, the electoral authority is bound to hold polls on the basis of new data.
Addressing the Senate session held today with Chairman Sadiq Sanjrani in the chair, Rabbani — while referring to reports about the delay in elections, urged the electoral watchdog to clear the air surrounding the date of the next general elections in the country.
He asked the ECP to clarify how much time will it take for new delimitations.
Federal Law Minister Azam Nazeer Tarar on Saturday revealed that it would take more than five months to hold elections on the basis of the 2023 digital census.
"Delay in the election will be a clear violation of the Constitution, said the senior PPP leader.
Speaking on the occasion, Rabbani — the former Senate chairman — also raised questions over the Official Secrets (Amendment) Bill 2023.