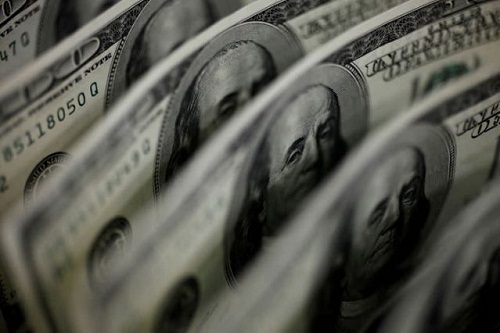 TOKYO : The dollar hovered below recent peaks on Tuesday as investors looked to US policymakers for clues on whether they may seek to slow rising yields, while the New Zealand dollar dropped after housing reforms cooled policy-tightening expectations.
The Turkish lira also showed some sign of stability following a 7.5% dive on Monday after President Tayyip Erdogan sacked a hawkish central bank chief, but markets' relief was offset by worries about fresh lockdowns in Europe.
The dollar crept 0.1% lower against the safe-haven yen to 108.74 yen and was steady at $1.1928 per euro, while making advances against the kiwi, Aussie and sterling.
The New Zealand dollar hit a three-month low after the government introduced taxes to curb housing speculation, a move investors reckoned could allow the central bank to hold interest rates lower for longer with less risk of a property bubble.
"The Reserve Bank (of New Zealand) will … likely revise down its house price forecasts," ANZ Bank analysts said in a note. "This will add caution around official cash rate hikes via less-than-otherwise housing-induced domestic momentum."
The kiwi lost as much as 1% and traded at $0.7093 during the Asian afternoon. The move also rallied Kiwi bonds, especially at the short end, and it pulled the Australian dollar about 0.4% lower to $0.7711.
Sterling slipped almost 0.2% to $1.3845 and oil linked currencies also fell with crude prices on worries that a new wave of infections will bring more lockdowns in Europe.
The Canadian dollar dipped to C$1.2544 per dollar and the Norwegian crown fell about 0.2% as well, as benchmark Brent crude futures dropped more than 1%.[O/R]
Germany is extending its lockdown until April 18 and calling on citizens to stay home over Easter and Chancellor Angela Merkel warned: "we are now basically in a new pandemic," as more transmissible virus variants sweep the continen.