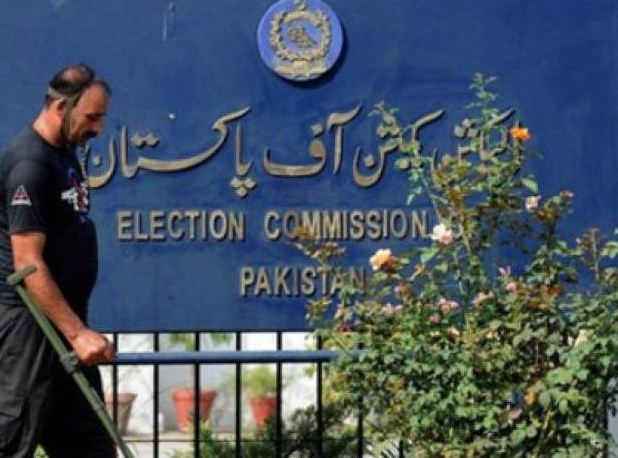 ISLAMABAD: The Election Commission of Pakistan (ECP) on Wednesday approached Supreme Court to review its decision of holding elections in Punjab on May 14.
In a 14-page petition, the electoral body pleaded the Supreme Court to suspend its May 14 decision until a verdict on the revision petition on the issue.
"SC should review its decision as the judiciary doesn't have the authority to give the date of elections," the ECP petition read.
"If the decision is not suspended, the election commission will suffer an irreparable loss," the petitioner pleaded.
The ECP reiterated that the fixing of the date for the election is "not the mandate of superior courts under the Constitution."
The electoral watchdog further requested the apex court to "accept the instant Review Petition by revisiting, reviewing, reconsidering and recalling its April 4 order".
Gvot-PTI agree on single-day polls
The third round of talks between delegations of ruling coalition and Pakistan Tehreek-e-Insaf (PTI) concluded late Tuesday, with both sides agreeing on holding general elections on the same day across the country.
A three-member delegation – comprising of Shah Mehmood Qureshi, Fawad Chaudhry and Senator Ali Zafar – were representing PTI in the talks.
Meanwhile, the delegation of ruling coalition includes PML-N's Ishaq Dar, Khawaja Saad Rafique, Azam Nazeer Tarar and Sardar Ayaz Sadiq along with PPP's Senator Yousuf Raza Gilani and Syed Naveed Qamar.
Talking to media after the meeting, Finance Minister Ishaq Dar from the government's side said that a consensus was reached on holding elections on the same day across the country under a caretaker setup.
The finance minister noted that both sides tabled their proposals on date for holding general elections. "Both the side still don't agree on one point in the agenda," he said, adding that another round will soon take place.
Ishaq Dar further said that the delegations will consult with their respective leaders, adding that flexibility was being shown from both sides in the negotiations.
Political impasse
It is to be noted here that the government had assured the Supreme Court of holding talks with the opposition over elections in two provinces on April 26.
During SC's last hearing on polls delay case, Pakistan People's Party (PPP) and Pakistan Muslim League-Nawaz (PML-N) had assured the Supreme Court that they will sit with the Pakistan Tehreek-e-Insaf (PTI) and try to find a solution on the election date.
The Supreme Court – in its April 4 order – declared Election Commission of Pakistan's (ECP) decision to postpone elections to the Punjab Assembly till October 8 "unconstitutional" and fixed May 14 as new date.
The National Assembly later passed a resolution rejecting the three-member Supreme Court bench's verdict on the Punjab polls, stating that it would not provide funds to the Election Commission of Pakistan (ECP) for polls.