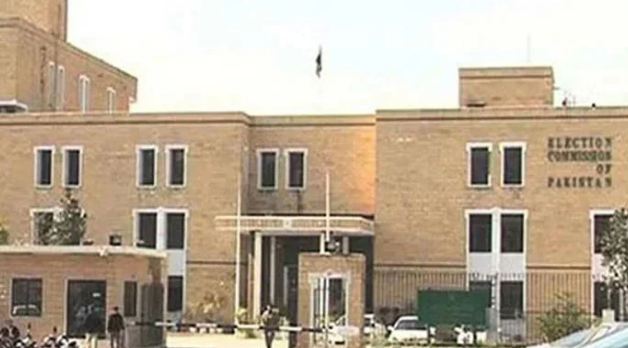 In pursuant to orders issued by various courts, the Election Commission of Pakistan (ECP) on Sunday postponed by-polls on 37 National Assembly seats — scheduled for March 16 and 19 — in Sindh, Khyber Pakhtunkhwa (KP), Balochistan and the federal capital.
Earlier the electoral watchdog was all set to hold by-elections on more than 60 NA seats across the country this month. It had said that all pending elections for the NA seats would be held this month.
The NA seats fell vacant as the ECP de-notified Imran Khan-led Pakistan Tehreek-e-Insaf (PTI) lawmakers after Speaker Raja Pervaiz Ashraf accepted their resignations. More than 120 MNAs belonging to the PTI tendered their resignations en masse after Imran Khan's government was ousted through a no-confidence motion in April last year.
Khyber Pakhtunkhwa
The ECP has postponed the by-elections on as many as 24 National Assembly seats scheduled to be held this month.
In its notification, the election organising authority said, "Pursuant to the orders dated 3rd March 2023 passed by the Peshawar High Court (PHC), in the writ petition, No.762-P/2023 tided Sher Ali Arbab and others Vs Speaker National Assembly and others and Writ Petition No.763-P/2023 titled Imran Khattak and others Vs Speaker National Assembly and others respectively. The ECP hereby suspends its notifications of election programme No. F.8(2)/2023-Cord(1) dated 27th January 2023 and F.8(2)/2023-Cord(1) dated 3rd February 2023 to the extent of the following constituencies till further orders of the PHC, in the said writ petitions."
Sindh
In Sindh, by-elections scheduled to be held in nine NA constituencies have been postponed by the electoral watchdog.
These constituencies include NA-241 Korangi Karachi-III, NA-242 Karachi East 1, NA 243 Karachi East-II, NA-244 Karachi East-II, NA-247 Karahci Sourth-II, NA-250 Karachi West-III, NA-254 Karachi West-V, NA-254 Karachi Central-II and NA-256 Karachi Central-IV.
Balochistan
The ECP has postponed the by-election in the NA-265 Quetta-II constituency by complying with the order of the Balochistan High Court (BHC) till further the court.
Islamabad
In pursuant to the order of the Islamabad High court (IHC), the ECP has postponed the by-polls on the three NA constituencies till further order of the court. The constituencies where by-polls are postponed include NA-52 Islamabad-1, NA53 Islamabad-II, and NA 54 Islamabad-III.