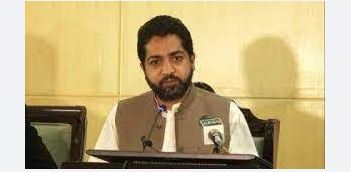 Efforts afoot to end tribal disputes: Ziaullah Langu
QUETTA, May 07 (APP):Balochistan Home and Tribal Affairs Minister Mir Ziaullah Langu said that tribal conflicts are creating a divide among tribes of the province. 
As per tradition of Balochistan government will play its part to eliminate the prevailing conflict between Lehri and Jamot tribes.
In a statement issued here on Sunday, he expressed concern over the tribal clashes that took several lives in the recent past.
Mir Ziaullah said "The unrelenting tribal conflicts will be resolved amicably. The efforts on the part of the government will help establish permanent and long-lasting peace in Balochistan.
"Clashes between Lehri and the Jamot tribes are a matter of great concern for the provincial government," he said adding that a series of meetings will be started with both sides in this regard in a couple of days so that the issues are resolved amicably.