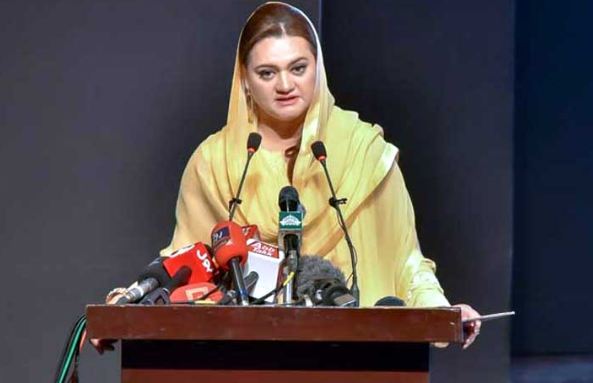 Shujaat Hamaza
ISLAMABAD, Feb 16 (APP):Minister for Information and Broadcasting Marriyum Aurangzeb said on Thursday that the person, who had rendered the law of the land as the law of the jungle, had been defying and sheer disregard for the Constitution and the law for the last two days.
The entire nation and the world had been witnessing the drama staged by the person, who had no regard for the judicial system, the minister said in posts on her Twitter handle, criticising Pakistan Tehreek-e-Insaf Chairman Imran Khan. It seemed that the entire system of justice was helpless in the face of the stubbornness, arrogance, and egoistic nature of the PTI leader, she added.
The minister said the ego of Imran Khan, apparently a mentally unstable person, was higher than the Constitution, law, and courts.
She said it was an irony that the person, who used to make a mockery of the diseases of his political opponents and their platelets counts, besides ridiculing the critical patients in not distant past, today became an 'elderly, frail and sick'.
The icon of ego and arrogance should better obey the Constitution, law, and court directives, she remarked.