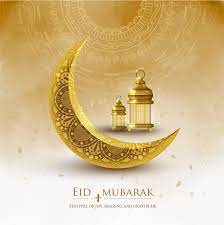 Faisalabad::  Eid ul Fitar was celebrated in Faisalabad District with enthusiasm. The District administration had made comprehensive administrative and security arrangements in
order to observance of Eid ul Fitar with smooth and peaceful manner
after the Eid prayer, Deputy Commisioner Ali Shahzad visited Old Age Home and met with senior citizen. He presented Eid greeting and presented gifts to them. ACs Umar Maqbool, Sahibzad Muhammad Yousaf, Incharge Rabia Khalid and others were also
present on the occasion. Deputy Commisioner asked about the health of elderly people and directd the administration of old age home to take special care to the older persons so they don't get bored at all.He said that older persons were our ejective and we should not left them alone. He asked them about the facilities being provided to them and got satisfacted on them.He appealed the young generations to give due respect to their parents and give them their rights so they could not come at these centers. Deputy Commissioner also went to Darulaman and gave Eid gifts to the inmate women. He also checked the availabale facilities at centers for women and expand them according to the requirements. Earlier, Deputy Commissioner Ali Shahzad visited different wards of Faisalabad Institute of Cardialogy and presented Eid gifts to patients which were arranged by Heart Saver Foundation. General Secretary HSF Kashif Farooq was also with him. Medical Social Officer Aasia Faqir Hussain, Manager Asma Muzzamal and members of HSF were also present. Deputy Commissioner expressed best wishes for patients and prayed for their early recovery. He asked the
administration of hospital to provide best treatment facilities to the patients. He appreciated the duty of doctors on the eve of Eid. He also went to other wards of hospitals and extends Eid greetings to the
patients and prayed for their sound health.
Deputy Commissioner also went to SOS village Canal road and met with children and asked them to do focus on their education. He also checked the facilities available for children at SOS. Deputy Commissioner went to District Head Quarters Hospital and Children Hospital and presented Eid greetings to patients and prayed for their early health.
Meanwhile, Assistant Commissioners Sadar & City visited Child Protection Bureau and met with inmate children and distributed Eid gifts among them. District officer CPWB Ijaz Aslam Doagar, Social person Dr. Jaffar Hassan Mubarik, Child Protection Officers were also present. They also cut Eid cake with inmate children. Expressing their views, Assistant Commissioner said that the real philosophy of Eid celebration is to spend the time of joys with the inmates children and suffering humanity, we should keep remember the needy and deserving persons on Eid to mitigate their difficulties. They said that they feel spiritual satisfaction and happiness on spending time on Eid with such childrens. A high level meeting was held at DC office during Eid holidays to discuss the security and administrative arrangement on Eid. Deputy Commissioner Ali Shahzad and CPO Ghulam Mubashir Maiken jointly preside the meeting. MPAs Mian Tahir Jameel and Rana Ali Abbas were also present while ADC HQ Kashif Raza Awan, members dustrict peace committee Molana Riaz Ahmad Kharal, Syed Jaffar Naqvi, Dr. Iftikhar Naqvi, Dr. Mumtaz, Mian Tanvir Riaz, Aslam Bhalli and other were participated. Deputy Commissioner and CPO thanked the parliamentarians and members peace committee for maintaing peace in district on Eid. They also highlighted the administrative and security arrangements made by district and police administartion on Eid and informed that control rooms were also remained functional besides other security measures. They said District & Police Administration had made special arrangements at the Mosques, Imam Bargah, Eid Gah and open places of Eid contigents and police alongwith Civil Defense volunteers perform duty. They thanked the citizen for co-operating during Eid days. Parliamentarians and member DPC appreciated the security and administrative measures taken by district and police administration and said that for maintaing peace in district their cooperation would continue.
Earlier, Commissioner Zahid Hussain, Deputy Commissioner Ali Shahzad and other officers prayed Eid prayer at Chenab Club Mosque.They presented Eid greetings to the people of Faisalabad.