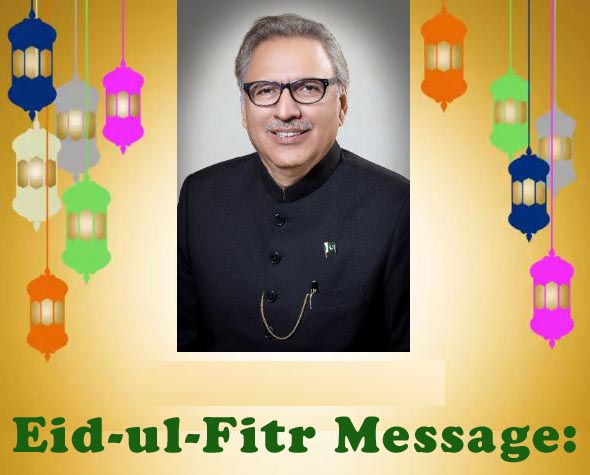 ISLAMABAD, Apr 21 (APP): As the nation celebrates Eid-ul-Fitr on Saturday, President Dr Arif Alvi has appealed to the countrymen to not allow their sectarian, religious and political differences to become a source of strife and hatred.
The president, in his message to the nation on Eid-ul-Fitr said in order to get out of the current situation facing the country, the people needed to adopt the practice of forgiving and follow the teachings of Allah and Holy Prophet (Peace Be Upon Him).
The president, who congratulated the entire Pakistani nation and Islamic world on Eid-ul-Fitr, said the Holy Prophet (P.B.U.H) also exhorted us to show mercy and forgive others to seek mercy and forgiveness of Allah Almighty.
He also urged the countrymen to play their part in moving the country toward political and economic stability.
٭٭
He said while Ramazan creates piety in us, it also makes us realise the sufferings, hunger and distress of others.
"This realization can be the basis for eradicating poverty and injustice from any society. We should make a pledge on this occasion of Eid that we will carry these qualities of piety, and realisation with us throughout the year and play our role in making society prosperous," the president remarked.
He said as Pakistan currently faces difficult political and economic situation, the people needed to abide by the commandments of Allah Almighty to forgive others if we want Allah to be forgiving to us on the Day of Resurrection.
He prayed to Allah Almighty to accept our fasts and prayers during Ramazan and grant the country progress, prosperity.