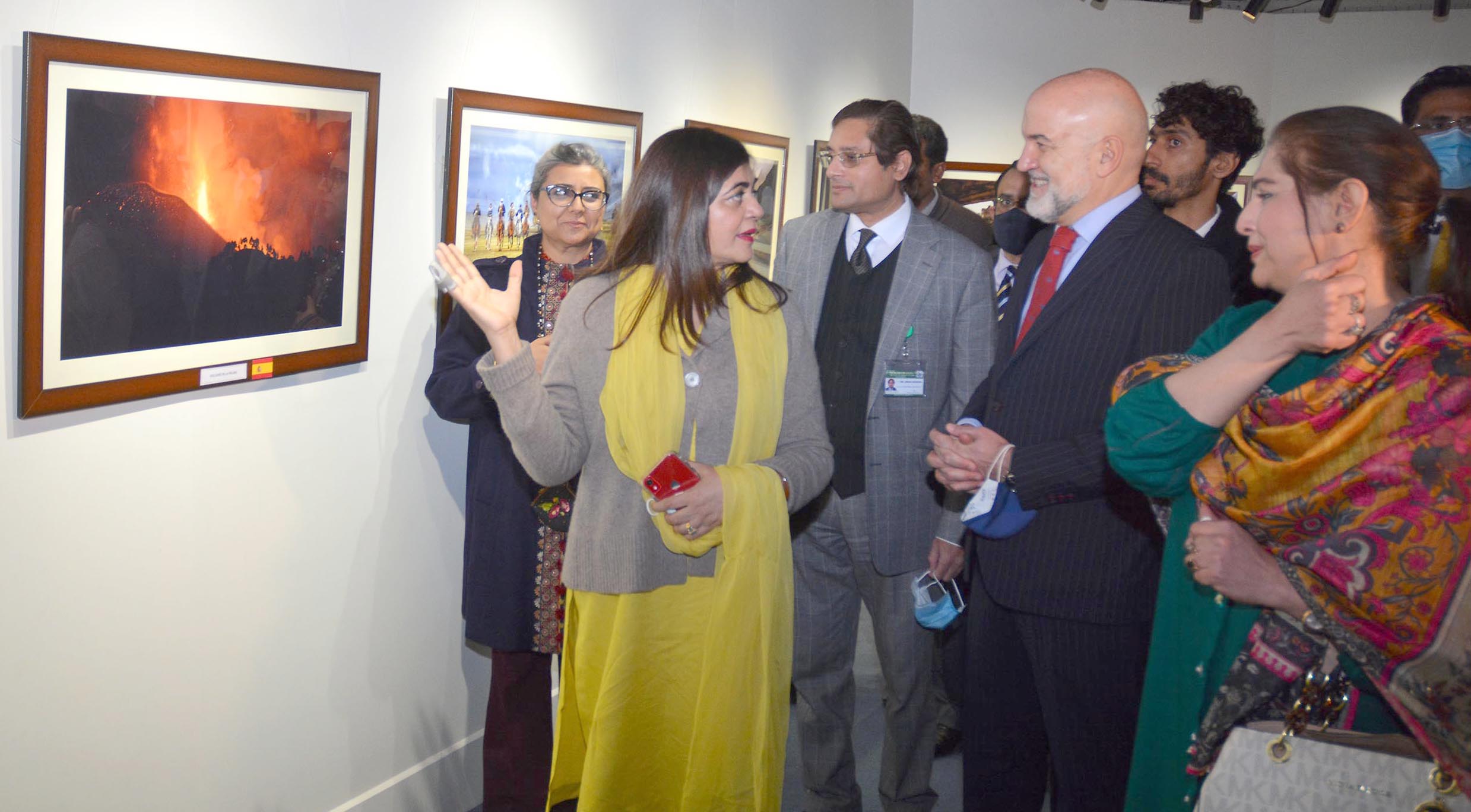 Exhibition 'Colors of Spain
& Pakistan' at Lok Virsa
Dr Israr praised the initiative; Ambassador Duran says, Spain has sixteen national parks and 50 percent of animals that you can find in Europe are found in Spain. 70 animals' species are endangered but the Spanish government has devised a long-term policy to protect them and their environment
Ansar M Bhatti
ISLAMABAD: Dr. Israr, Additional Secretary Ministry of Foreign Affairs has praised the Spanish embassy for taking the initiative and providing the all and sundry a chance of having first hand information about various aspects of the Spanish culture and especially hitherto the hidden treasures of Spain by holding this wonderful exhibition.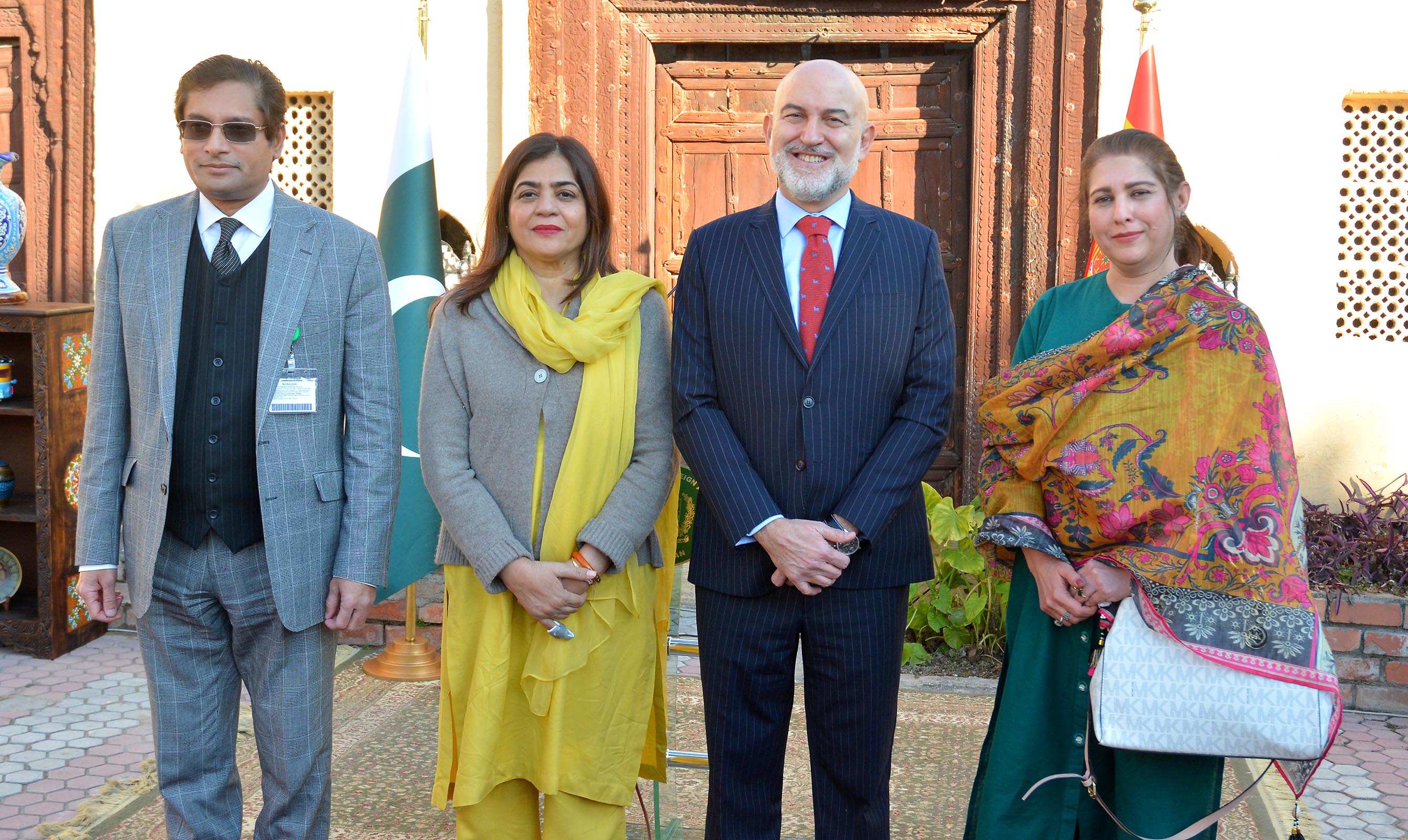 Dr. Israr expressed these views while speaking at exhibition titled Colors of Spain & Pakistan organized jointly by the Spanish embassy and Lok Virsa. The exhibition will continue till Sunday. Ambassador of Spain Manuel Duran and Dr Zubia Deputy Director of Lok Virsa also spoke on the occasion.
Talking about the exhibition, Dr. Israr said he was impressed with the exhibition when it was first held at the Pakistan Monument jointly organized by the Ministry of Foreign Affairs and the Spanish embassy. 'I commend the policy of the Spanish government to save the endangered species", he added.
Dr. Israr said keeping in view the proximity of relations between the two countries the trade volume was still limited, which needs to be improved. Since we have changed our focus from geo politics to geo economics, I would urge friends from Spain embassy that we should be working on this angle to further promote and strengthen our economic relations.
He added, we are trying to woo famous Spanish business chains to come to Pakistan and explore business opportunities here. He said some concerns from Faisalabad were already in contact with these chains.
Ambassador of Spain Manuel Duran in his speech said Spain and Pakistan enjoy excellent bilateral diplomatic relations. Another example of that is the recent visit on September 10th to Islamabad of Mr. José Manuel Albares, Spanish Minister of Foreign Affairs. The Foreign Minister Shah Mahmood Qureshi also visited Spain recently. The visit proved a turning point in the bilateral relations of Spain and Pakistan, he added.
Ambassador Duran said both Spain and Pakistan share views on environmental issues as well adding both countries wish to join hands to overcome environmental degradation. He said both countries enjoy excellent bilateral and multilateral relations, which have helped us especially improve and strengthen people to people contacts.
The ambassador told that the exhibition will continue till Sunday so people have a chance to come and enjoy the photographs. He said a total of 40 photographs have been displayed out of which 20 have been brought all the way from Spain.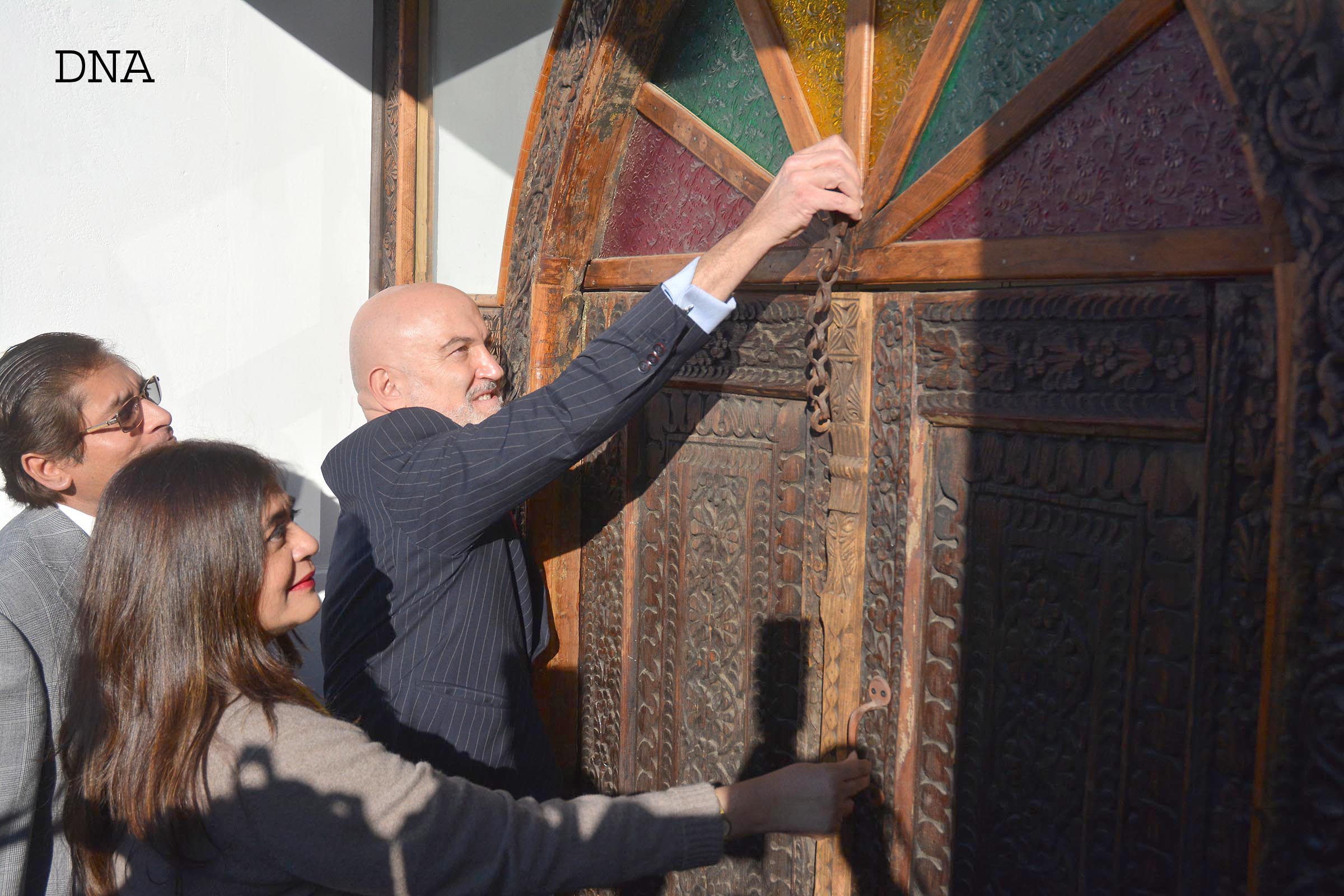 They depict the variety and richness of Spanish natural heritage. Spain, he said, has sixteen national parks and 50 percent of animals that you can find in Europe are found in Spain. 70 animals' species are endangered but the Spanish government has devised a long-term policy to protect them and their environment.