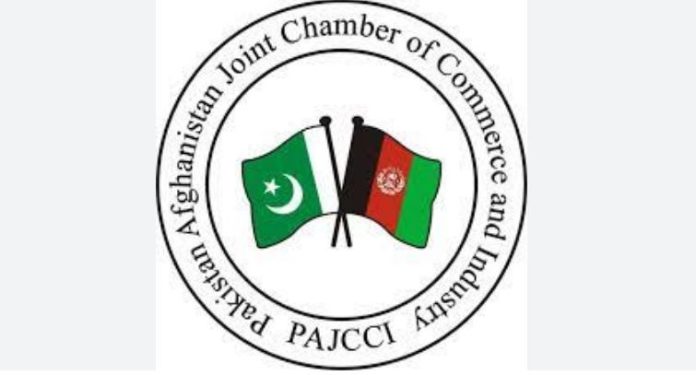 ISLAMABAD, FEB 1 /DNA/ –  Subsequent to PAJCCI's stakeholders meeting held at Chaman Border last week; the Afghan delegation arrived via Torkham had meeting today at border and in Peshawar. The meeting was attended by large number of business community members of both sides, Government officials consisting of M. Ashfaq, Collector Peshawar, Ather Naveed, Additional Director, Directorate of Transit Trade Peshawar, Representative of Banks, FIA, Custom Enforcement & Appraisement and media.
In response to recent complaint raised by PAJCCI of slow cross border clearance of empty containers, AD DTT informed that in last couple of days, it has been tackled and all congestion / back log is cleared.
It was brought to light that Afghan size is charging exorbitant prices on containers for transiting to CIS, additionally back log increases as they work half day on Thursday and Friday is off.
Both sides shared the issues and potential of economic relationship between the two countries. The problems raised included high labour charges, mishandling of cargo while loading and unloading issues on Afghan Side including tax on transit goods, slow clearance rate of empty containers, restricted hours at border crossing for clearance and movement, delay & high rejection of visa processing for Afghan businessmen, pendency of 47000 TI forms by Afghan side since a year despite several reminders and communication.
The documentation issue & high valuation was raised on which Pakistan Customs and Kabul counterpart are in discussion. Chairman PAJCCI Zubair Motiwala urged immediate resolution of the issue as due to this at least 500 trucks changed route to Bandar Abbas for transit cargo which is alarming and loss of revenue for both governments.
Afghan delegation greatly appreciated the invitation and arranging the stakeholders meeting, giving the opportunity to discuss bilateral trade between the two neighbours.
Afghan businessmen shown dejection on high level visa rejection despite providing all relevant documents, they mentioned that from traders, investment documents are sought which is uncalled for. This has affected 'parchoun business' (general trading) significantly as visas are alloted to businesses if they have investments, discouraging handpicked trading / small businesses which was highly significant and now it is drifted to Iran and China.
Another significant complaint was of slow processing at Karachi for GDs which previously took a day or 2 but now 5-6 days on minimum, leading to increased time and cost of doing business as delayed returns are affected by detention and demurrage charged further aggravated by rising fuel prices and dollar parity.
TAD and Cross stuffing rules were already notified after persistence by PAJCCI but still not put in effect.
Pakistan businesses raised concerns about PVC exports, turkey and Iran are still using this corridor for their PVC sector whereas Pakistan is not given preference.
Collector Peshawar, assured his support in resolving the issues promptly.
The house jointly agreed that bilateral efforts are required including visa facilitation, 24 hours border operations, mutually agreed future procedures & rules to ensure trade continues.
Participants appreciated PAJCCI's initiative of conducting these sessions, witness on the ground activities and issues being faced by business community and bring to notice of all concerned. The event was organized and facilitated by The Catalyst; event partner of PAJCCI.