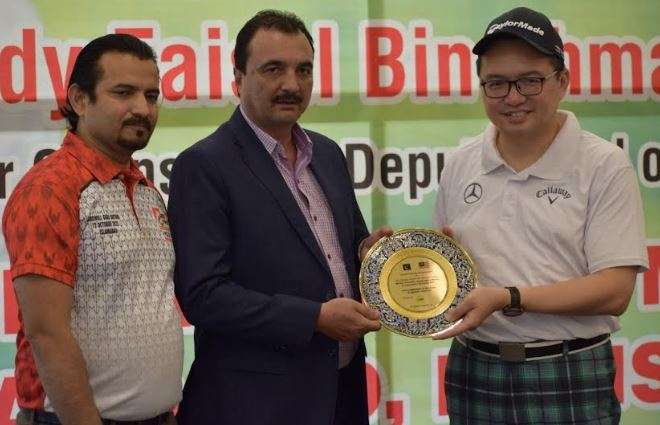 DNA
ISLAMABAD: The High Commission of Malaysia organised a Farewell Golf match in honour of its departing Acting High Commissioner, Mr Deddy Faisal bin Ahmad Salleh at the Islamabad Club Golf Course.
The golf match was joined by more than 55 golfers including the Dean of the Diplomatic Corps Ambassador Atadjan Movlamov, Ambassador Suh Sangpyo of the Republic of Korea as well as other diplomats.
Top professional Pakistani golfers including Mr Muhammad Munir, Mr Talib Hussein, Mr Ali Ashgar, Mr Muhammad Nazeer, Mr Zubir Satti, Mr Tariq Mahmood and Mr Zarsheed Ahmad also graced their presence at the 18-hole match.
Mr Deddy Faisal bin Ahmad Salleh will be leaving Pakistan on 28 October 2022 after serving Islamabad for 3 years 2 months and 10 days. He arrived in Pakistan as Deputy Head of Mission on 19 August 2019.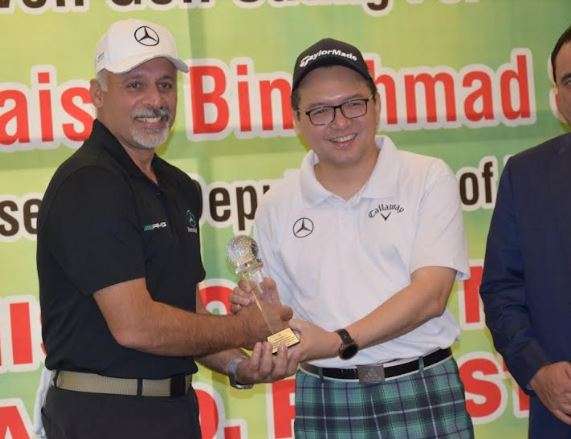 In his remarks, Mr Deddy said that his posting in Pakistan is one that he will remembered as it is filled with beautiful memories and he had made many connections with the friendly Pakistani people. Pakistan is his third diplomatic postings abroad after serving in Sudan and Canada. He will take up a new diplomatic post as the Consul General of Malaysia in Davao City, Phillipines.
Mr Deddy also promotes golfing in Malaysia as the country has more than 200 golf courses where one can enjoy round of golf surrounded by the cool hills and tea plantations or alternatively head down to the fringes of the South China Sea. Golf resorts with beautiful beaches, spas, water sports, and shopping are available in each Malaysian golf destination. And it all occurs in a warm tropical climate tempered by year-round sea and mountain breezes. Top golf course designers like Jack Nicklaus and Arnold Palmer have all brought out the best features of the local environment whilst incorporating their own unique styles and features in the golf courses located throughout Malaysia, the nearby islands of Penang and Langkawi and further afield in Sabah and Sarawak on the island of Borneo, he added.
In conclusion Mr Deddy expressed his heartiest gratitude and appreciation to the Government and particularly the people of Pakistan for their warm hospitality and genuine friendship that he forged throughout his 3 years tenure of posting here. He also thanked the support of the Pakistan's Government for Malaysia's candidature in the recently concluded elections where Malaysia was successfully re-elected to the Council of the International Civil Aviation Organization (ICAO) and the Council of the International Telecommunication Union (ITU). He prayed that the close brotherly relationship between Malaysia and Pakistan will continue to be strengthened in years to come.