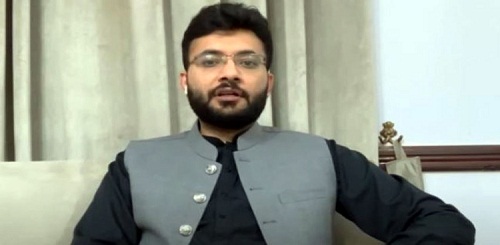 DNA
ISLAMABAD: Pakistan Tehreek-e-Insaf (PTI) West Punjab President Farrukh Habib strongly condemned the re-arrest of PTI President Pervez Elahi despite Lahore High Court's (LHC) clear instructions, prohibiting his detain in any case.
PTI West Punjab President made it clear that such brutal tactics would serve no purpose as they could not eliminate the people's love for PTI Chairman Imran Khan in anyway.
Reacting to Pervez Elahi's re-arrest, Farrukh Habib said that the PTI President was re-arrested by Islamabad police.
He said that Punjab Police played the role of a facilitator in total disregard of the order of the LHC, as the court strictly ordered the force to take him home safely in their custody.
Farrukh Habib said that PTI senator Aon Abbas Buppi was kidnapped for 10 days and now his forcefully recorded video statement was releasing announcing quitting PTI.
He stated that picking up people, torturing them, keep them in unlawful detentions and then forced them to announce parting ways with the PTI.
Farrukh asked that did these tactics would ease the prices of petrol, electricity, flour, ghee and dollar.
He said that they should be worried about the country, as it was next to impossible to end the love of Imran Khan from the hearts of the people.