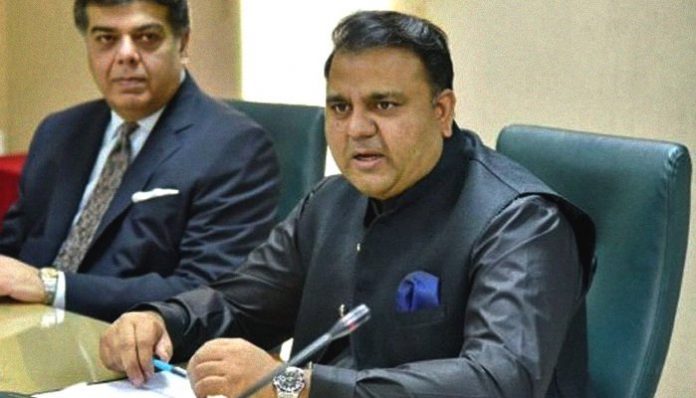 Islamabad, june 30 : Federal Minister for Science and Technology Fawad Chaudhry said on Tuesday that all the controversial laws, including those involving the National Accountability Bureau, should be reformed.
Addressing the National Assembly that continued on with its second consecutive session, the federal minister said that the government should spend money on the youth now.
"We have spent a lot on old businessmen and industrialists… Now we need to spend on our youth," he said. Chaudhry said urged politicians to move forward, give up bickering among one another and unite when confronted with national issues.
The minister, in his speech, informed the house about the production of ventilators during the pandemic, revealing that the first batch of the locally-made ventilators for the critically-ill COVID-19 patients will be handed over to the National Disaster Management Authority on Thursday.
Chaudhry, in his speech, said that Pakistan was initially importing the safety gear kits until February 26. "Today Pakistan is making safety gear and making exports worth $100 million."
The minister said that the locally-made ventilators cost one-third of their imported counterparts and likewise the imported kits, which are now being locally producedm are quite inexpensive.
Testing kits and ventilators
Earlier, the minister said that the ventilators are in the final phase of testing while he announced that the government has achieved another landmark as Drug Regulatory Authority of Pakistan (DRAP) approved the country's first COVID-19 testing kit.
Earlier this month, the Ministry of Science and Technology and Ministry of Health signed a Memorandum of Understanding (MOU) regarding the indigenous development of Electro Medical devices.
Electro-medical devices are being regulated by DRAP and 15 ventilators were in various phases of trials at the time. Machine trials of four ventilators by the Pakistan Engineering Council (PEC) were expected to be completed as well.
Noting that currently export orders worth $10 million are pending, the minister said that his ministry will also enhance cooperation with local surgical goods manufacturing companies.
NA session continues after budget approval
A day ago, the National Assembly of Pakistan approved the federal budget for the fiscal year 2020-2021, despite the opposition's vow to not let it sail through the House.
Federal Minister for Industries and Production Hammad Azhar had presented a Rs7.14 trillion budget for fiscal 2020-21 on June 12.
The government benches were also successful in getting approved the Finance Bill 2020 to give effect to the financial proposals.
The amendments proposed by the Opposition in the bill were rejected by the House.