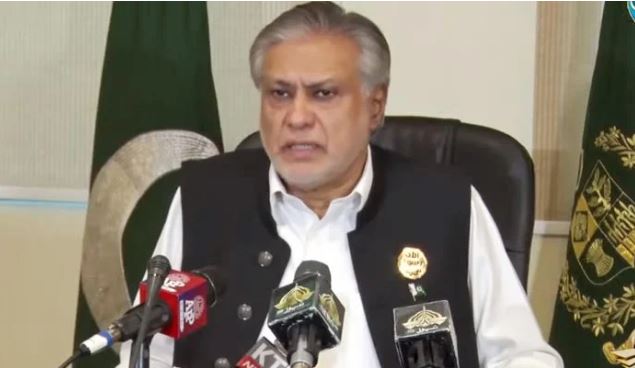 ISLAMABAD: Federal Minister for Finance and Revenue Ishaq Dar Sunday announced that $50,000 pending payments of letters of credit (LCs) will be cleared during the week.
Addressing a press conference, Dar revealed that the decision to provide relief has been taken after consultations with the State Bank of Pakistan (SBP) Governor Jameel Ahmed.
The finance minister said that next month, before leaving for Washington DC to meet the International Monetary Fund (IMF) officials, the SBP chief will pass on these instructions to clear LCs as a "first step" towards growth.
He revealed that a total of 7,952 cases were pending and after these decisions, nearly 4,400 requests of opening LCs —a payment mechanism used in international trade to provide an economic guarantee from a creditworthy bank to an exporter of goods — will be subtracted.
Earlier, the SBP required prior approval before the opening of LCs or registration of contracts for certain types of imports like cars (CKD), cellphones, and some types of machinery. But these instructions were issued on May 20 and not today.