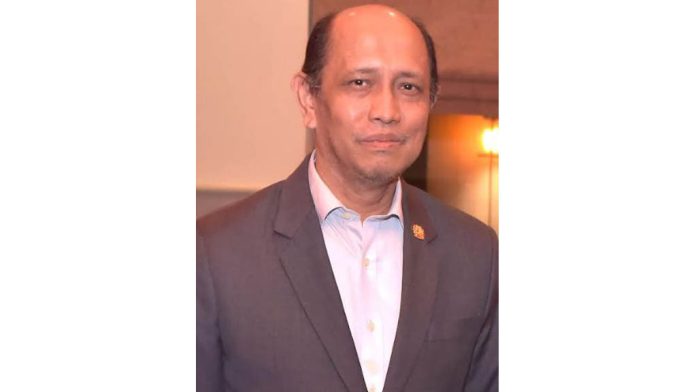 After the restoration of direct air flight connectivity will make economic, trade and social integration between both countries stronger and more sustainable
DNA
PESHAWAR, Malaysian High Commissioner (HC) to Pakistan Mohammad Azhar Mazlan has said that the direct flight between Kuala Lumpur and Karachi would be started soon to strengthen the economic and people to people contacts between Pakistan and Malaysia.
Mohammad Azhar Mazlan said this during the meeting with Khyber Pakhtunkhwa (KP) Minister for Industries, Commerce and Technical Education, Mr Adnan Jalil here in the HC of Malaysia at Islamabad, the other day, said a press release issued here on Sunday.
He said, "After the restoration of direct air flight connectivity will make economic, trade and social integration between both countries stronger and more sustainable. Similarly, bilateral cooperation and development in the field of tourism between both friendly countries will also increase."
The ambassador said, "Direct flights are currently operating between Lahore and Malaysia and in the near future, direct flights will be extended to other countries."
"Various sectors including direct flights between Malaysia and Pakistan were affected due to Covid-19, which will be restored once again."
The Malaysian envoy said, "The current development of Malaysia is due to the long and medium economic plan which is adjusted after a period of every five years."
He said that his social reforms also played an important role in the development of Malaysia."
On the occasion, he said, "The volume of bilateral trade between Pakistan and Malaysia requires further increase."
The Malaysian HC said, "I especially invites the businessmen of KP to play their full role in this process and cooperation to build relations with them."
He said that the business community, trade bodies and private sector have crucial role in the strengthening of bilateral relations between the two countries."
The envoy said, "There is a need for further improvement in bilateral trade between Pakistan and ASEAN regions."
He further said, "Pakistan and Malaysia enjoy historical, ethnic and cultural relations which cover many areas and we want to pass-on this heritage to our young generation."
The HC said, "The two countries have cordial bilateral relations and while the people of both countries have also been bonded in strong mutual relations."
He said, "Many families of KP have migrated to Malaysia long decades ago and now there are strong ties between the families of both sides."
He said, "People in both Pakistan and Malaysia are fond of tasty food and there are similarities in the food and drink of both countries."
On the occasion, talking to both cultures and cosine, he said, "There is a similarity in the use of spices in both countries, that's why the taste of the food of both countries is quite similar."
He thanked the minister for inviting him for participate in the inauguration of ASEA Trade Desk at Federation Pakistan Chamber of Commerce and Industry (FPCCI).
On the occasion, Minister of Commerce and Industry KPK Adnan Jalil expressed his good wishes for the Malaysian HC for his posting in Pakistan.
He was invited to be the Malaysian Ambassador to participate in the inauguration of the ASEAN Trade Desk in the Malaysian Seafarers Federation Pakistan Chamber of Commerce and Industry (PCCI) which was accepted by the Malaysian Ambassador.
On the occasion, Adnan Jalil also expressed his desire to lead a trade delegation from the province of KP to Malaysia.=DNA
======================