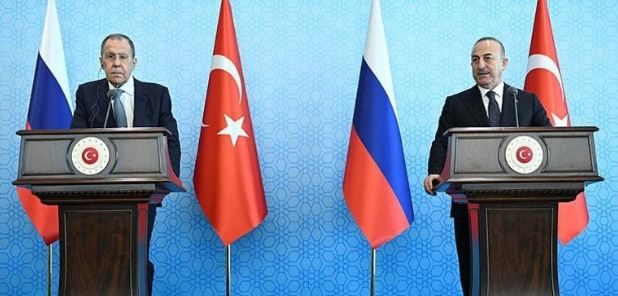 ANKARA, APR 7: Türkiye is ready to give support for the Russia-Ukraine war to end as soon as possible on basis of international law, Foreign Minister Mevlüt Çavuşoğlu told reporters during a news conference with Russian counterpart Sergey Lavrov.
"Türkiye is concerned about the potential intensification of the conflict between Russia and Ukraine in the spring. We would continue with our sincere efforts to bring an end to the war with negotiations," Çavuşoğlu said in a statement.

Ankara hopes dialogue on Syria will continue in a 'transparent, open' manner, the Turkish stressed in his comments.

Çavuşoğlu also added he discussed the upcoming quadrilateral meeting on the Syria issue with Lavrov.
ANKARA AGREES WITH MOSCOW'S REQUEST TO LIFT FERTILISER-EXPORT OBSTACLES
Çavuşoğlu said that he agreed with Russia's request to lift obstacles to Russian fertiliser and grain exports, and that this needs to be addressed in order to further extend the overall Black Sea grain deal involving Ukraine.

"Turkey is committed to extending the UN-sponsored deal ensuring the safe passage of grains and other commodities from Black Sea ports," Çavuşoğlu said in a statement.