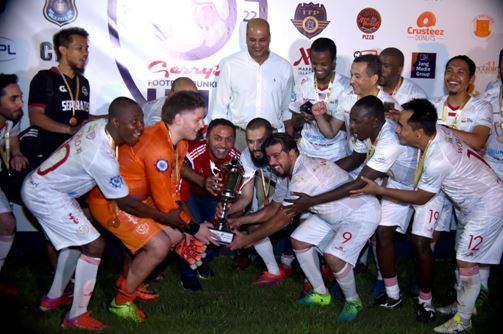 Shahid Raju
DNA
ISLAMABAD: Gerry's Visa, in collaboration with Sanjrani Oxen joined hands with over 16 diplomatic missions to host its first-ever football charity fundraiser in Islamabad to raise awareness for a #HungerFreePakistan to support Rizq Trust.
According to the details, Players from all nationalities, sponsors, and collaborators from different parts of Pakistan came together for the love of football; under the banner of ensuring food security for all.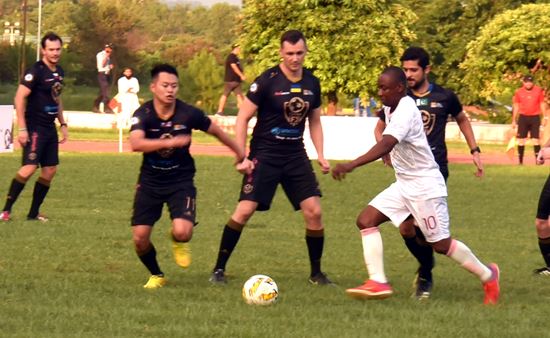 The Islamabad Sports Complex was hustling and bustling with students, diplomats, businessmen, and the corporate community, who not only enjoyed the live comedy improved but thoroughly participated in the auctions held to raise maximum donations.
Auction partners included, but were not limited to, Hotels, Aviation, Swiss Watches, the FIFA ball, and merchandise from famous sportsmen in Pakistan.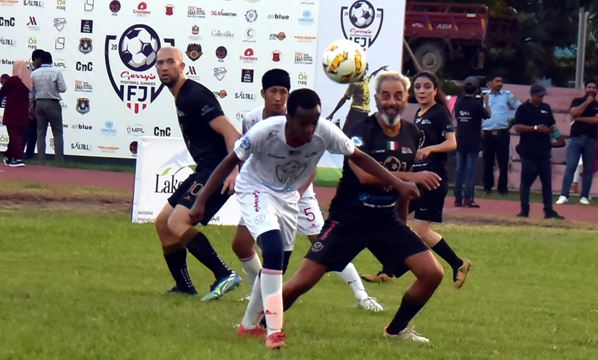 The United Nations Office on Drugs and Crime (UNODC) extended special support by running an anti- drug campaign, "Drugs, No, Never, Ever!", which could be seen printed on all the player's uniforms. As recent accolade winners of the 19th Annual Environmental Excellence Awards, Gerry's Visa's commitment to a sustainable environment did not take a step back there. A complete waste management system could be seen at the venue, leaving the complex spotless. Furthermore, give-away planters were extended to all those who attended as a reminder to keep the plantation drive alive in Pakistan. Gerry's Group is a renowned group in Pakistan since the past 50 + years and proudly holds to its profile a diversified portfolio of business alliances which include FedEx, Gerry's Visa, Gerry's Travels, etc. Gerry's Group are also partners in Pakistan for many global operators including Costa Coffee, IHOP, dnata, Virgin Atlantic, Emirates Airlines Group, Air France and KLM, amongst many others.