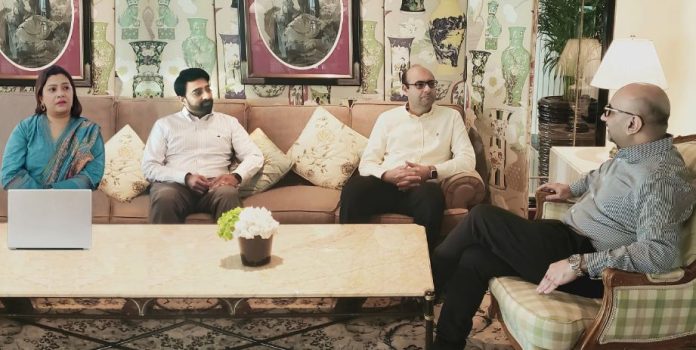 ISLAMABAD, MAY 14 /DNA/ – The Founder of Niaz, Hussain Odhwani, met with its Ambassadors of Bahrain and Saudi Arabia at the Ritz Carlton, Bahrain. The meeting was attended by Bahrain Ambassador Mr. Awais Rafiq and Saudi Arabia Ambassadors Mr. Aamir Nanawati and Mrs. Munira Raheem. The meeting was aimed at discussing the progress made by Niaz and exploring ways to enhance its outreach in the region to further benefit the deserving persons with disabilities in Pakistan.
Founder Niaz expressed his gratitude to the ambassadors for their efforts in reaching out to their respective countries and supporting Niaz's work. He also highlighted the challenges faced by persons with disabilities in the country and the impact Niaz has made in improving their lives. The ambassadors expressed their admiration for the work being done by Niaz and pledged to continue their support for the organisation's future endeavours.
Speaking after the meeting, Mr. Odhwani thanked the ambassadors for their support and expressed his commitment to furthering Niaz's mission of improving the lives of persons with disabilities in Pakistan.
Niaz has been at the forefront of manufacturing and providing customized wheelchairs to deserving beneficiaries in Pakistan. The organization has been committed to improving the quality of life for persons with disabilities in the country.