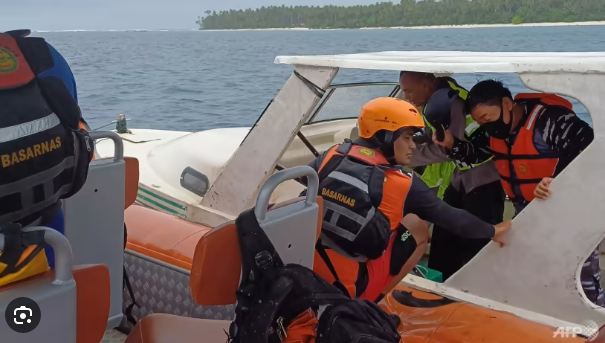 DNA
Jakarta: Four Australians paddling on their surfboards and two Indonesians were found alive in the sea off Indonesia's west on Tuesday, nearly two days after their boat was hit by bad weather.
One Indonesian remains missing, an official said. Rescuers found some of the group "drifting at sea" using surfboards and Styrofoam, said local rescue agency head Octavianto, who like many Indonesians uses only one name.
Video footage aired widely on Australian media showed the Australians, three men and a woman, waving and paddling on their surfboards as rescuers approached.
The father of rescued surfer Elliot Foote was being interviewed by Australian media in Sydney when he received confirmation of the good news directly from his son by text message.
"Hey Dad, Elliot here. I'm alive. Safe now. Love you. Chat later," said the message, read out by his father Peter Foote.
Peter Foote had been told earlier that his son's three companions had been rescued but was still being filmed when he received the good news.
No clear information was immediately available about how or where the two Indonesians were found.
Two boats carrying a total of 17 people left Nias island for the private island of Pinang on Sunday.
But one of the boats, which carried the four Australians and three Indonesians, failed to arrive, prompting authorities to launch a search-and-rescue operation Monday.
Rescuers are still searching for the Indonesian who remains missing, said Octavianto.
"At the moment, all victims have been evacuated to the Pinang resort to receive further medical attention," he said.
"For the last victim, the search is ongoing by rescuers around waters near Tuangku island and Palawak island."
Australia's Prime Minister Anthony Albanese thanked "our Indonesian friends" for their help.
"All of us are relieved that the four Australians who were missing in Indonesia have been found," he said.