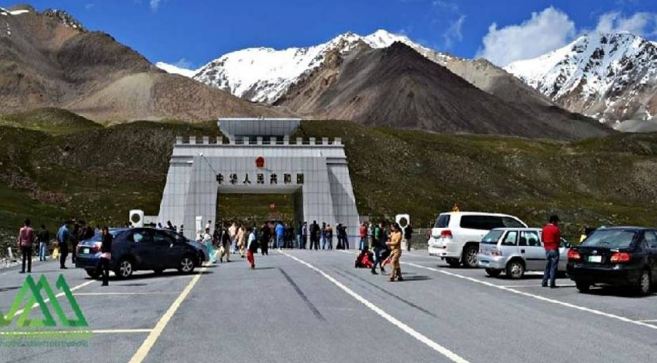 ISLAMABAD, APR 04 (DNA) — Aminullah Baig, Vice President FPCCI and Chairman of Capital Office Islamabad welcomed the decision to end the closure of the Khunjerab Pass trade corridor and said that the opening of the trade corridor will increase trade and will create jobs opportunities for millions of peoples.
He warmly welcomes the decision and hoped that the opening of the Khunjerab Pass border will help the small and medium businesses including the traders engaged in the export and import sector, and will also help in reducing the economic problems of the country to some extent.
He further said that due to the closure of border, all the stakeholders which are associated with the Pakistan-China trade were completely paralyzed economically.
He expressed these views while talking to the former president of the Gilgit Chamber Ashfaq Ahmed, Senior Vice President of Hunza Small Chamber Mubarak Hussain and others who came for a meeting in his office at FPCCI Capital Office Islamabad.
Mr. Aminullah Baig further said that thousands of cargo containers from China come through Khunjerab Pass every year, and billions of rupees were collected for the national exchequer in the form of duty, the closure of the trade also damaged the national treasury along with the business community.
In this regard, the Federation of Pakistan Chambers of Commerce and Industry (FPCCI) and all the chambers of Gilgit-Baltistan raised their voices on all fronts for the opening of the border because of the difficulties faced by the business community. We had held several meetings with the high officials of Pakistan and the Chinese diplomats posted in Pakistan and addressed the problems of small and medium traders affected due to the closure of the border.
Mr. Aminullah Baig further said that the restoration of commercial activities on the Khunjerab border by Pakistan and China is a good omen for which FPCCI and all the chambers and associations of Gilgit-Baltistan are deeply grateful to the Government of Pakistan and the Government of China.
This major decision will not only restore commercial activities but also provide employment opportunities. — DNA