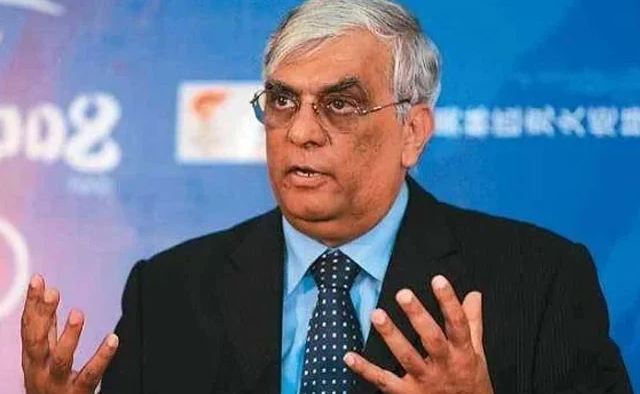 AFZAL JAVED / DNA
ISLAMABAD: Pakistan added another feather in its cap as Pakistan Olympic Association (POA) President Lt. Gen (R) Syed Arif Hasan has been reelected as the Vice President of the Olympic Council of Asia (OCA) for the next four years (2023-2027) in office during 42nd General Council elections held at Thailand capital Bangkok.
The general assembly of Olympic Council of Asia reposed trust on the abilities of President Pakistan Olympic Association to take over the reign for South Asia. It is under Gen. Arif Hasan dynamic leadership that the Olympic family of Pakistan has secured autonomy as envisaged in the Olympic Charter. The reelection of POA President as Olympic Council of Asia Vice President is a big achievement for Pakistan as it will surely benefit the country in making its presence felt at the important international forum.
Speaking on the occasion Lt Gen (r) Arif Hasan said that he is thankful to all the member countries for reposing trust in me, adding that I will continue to serve OCA interests and would make all possible efforts to uphold the interest of the Olympic charter.
He said that the decision by OCA also shows that Pakistan has gained respect in the Asian sports fraternity. "My election is also an indication that Pakistan sports is being respected throughout Asia," he said.
Meanwhile Sheikh Talal Fahad Al Ahmad Al-Sabah was elected the new President of the Olympic Council of Asia (OCA) as Sheikh Talal received 24 of the 44 votes cast, while the OCA Director General, Mr. Husain Al-Musallam, received 20. Former Secretary General of the OCA, Randhir Singh of India, had led the OCA as Acting President since 2021.
Sheikh Talal, 58, is the son of the first OCA President, Sheikh Fahad Al-Ahmad Al-Jaber Al-Sabah, who was President from 1982 to 1990, and the younger brother of the previous OCA President, Sheikh Ahmad Fahad Al-Sabah, who led the organisation from 1991 to 2021.
The Olympic Family of Pakistan extends heartfelt congratulations to Lt. Gen (R) Syed Arif Hasan on his re-election as Vice President. We applaud his continued commitment and invaluable contributions to the growth and development of sports in South Asia.
During the general assembly meeting OCA has announced that the 6th Asian Indoor and Martial Arts Games in Thailand in November 2023 have been postponed to February-March 2024. Originally set for November 17-26, 2023, the new dates for AIMAG 6 are February 24 to March 6, 2024.