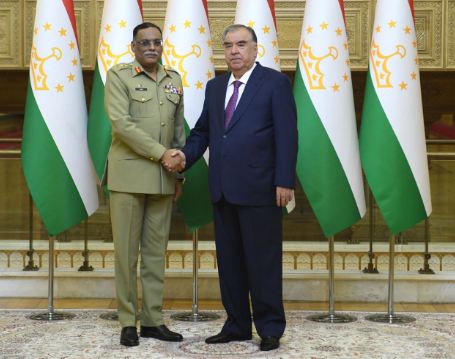 DNA
RAWALPINDI, Aug 30 — General Sahir Shamshad Mirza, Chairman Joint Chiefs of Staff Committee (CJCSC), is currently on an official visit to Tajikistan, marking a significant stride in enhancing bilateral relations.
During his visit, General Mirza had the privilege of meeting with Emomali Rahmon, the distinguished 'Founder of Peace and National Unity, Leader of the Nation, and President of Tajikistan. Their discussions centered around fostering peace, stability, and collaboration between the two nations.
General Sahir Shamshad Mirza's visit to Tajikistan reflects the shared aspirations of both nations to nurture diplomatic relations and jointly address regional challenges. The discussions held during this visit pave the way for deeper partnerships and enduring collaboration.