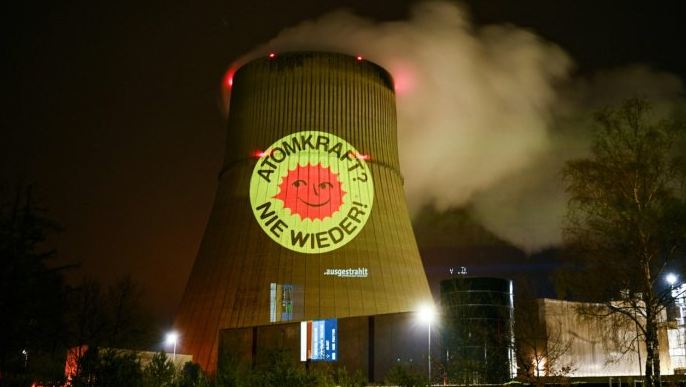 Berlin, APR 15 (AFP/APP): Germany will switch off its last three nuclear reactors on Saturday, exiting atomic power even as it seeks to wean itself off fossil fuels and manage an energy crisis caused by the war in Ukraine.
While many Western countries are upping their investments in atomic energy to reduce their emissions, Germany is bringing an early end to its nuclear age.
Europe's largest economy has been looking to leave behind nuclear power since 2002, but the phase-out was accelerated by former chancellor Angela Merkel in 2011 after the Fukushima nuclear disaster in Japan.
The exit decision was popular in a country with a powerful anti-nuclear movement, stoked by lingering fears of Cold War conflict and atomic disasters such as Chernobyl in Ukraine.
"The risks of nuclear power are ultimately unmanageable," said Environment Minister Steffi Lemke, who this week made a pilgrimage to the ill-fated Japanese plant ahead of a G7 meeting in the country.
But the challenge caused by Russia's invasion of Ukraine, which put an end to cheap gas imports, and the need to quickly cut emissions has upped calls in Germany to delay the withdrawal from nuclear power.
Greenpeace, at the heart of the anti-nuclear movement, organised a celebratory fete at the Brandenburg Gate in Berlin to mark the occasion.
"Finally, nuclear energy belongs to history! Let's make this April 15 a day to remember," the organisation said.
In contrast, conservative daily FAZ headlined its Saturday edition "Thanks, nuclear energy," as it listed benefits it said nuclear had brought the country over the years.