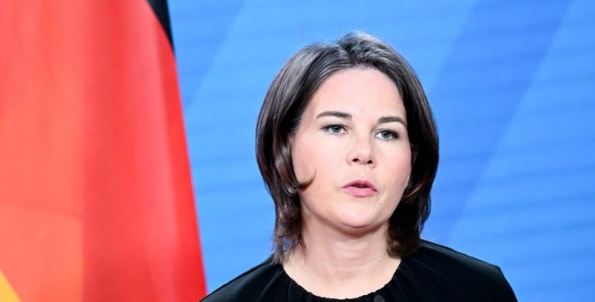 BERLIN, MAY 15: Germany's Foreign Minister Annalena Baerbock was received by her Saudi colleague Faisal bin Farhan on Monday during her first visit to Saudi Arabia.
The talks in the port city of Jeddah were to deal with the crises in Sudan and Yemen as well as energy issues. Baerbock was also planning to discuss women's rights and the human rights situation in the country with her Saudi counterpart.
Baerbock's departure for Saudi Arabia was delayed for two hours because of a technical breakdown on her government plane – forcing the minister and her delegation to change to a replacement aircraft.
On Tuesday, Baerbock also plans to meet Yemeni Foreign Minister Ahmed bin Mubarak in Jeddah. A meeting with the UN coordinator for Yemen, David Gressly, is also on the agenda.