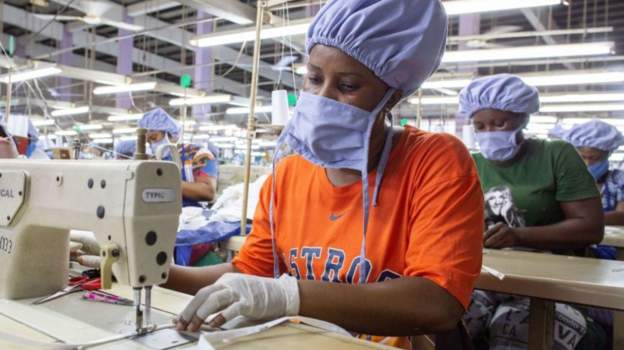 President Nana Akufo-Addo has announced that wearing face masks in public is now compulsory in Ghana and directed the police to enforce the directive.
The country's coronavirus case count has risen to nearly 12,000, with 54 deaths and about 4,000 recoveries.
In a televised address, President Akufo-Addo said the increase in cases was because of enhanced testing and an indication that the virus was still spreading.
Restrictions on religious gatherings have been eased and schools will reopen for final year students on Monday. Border crossing still remain closed.
The country has so far conducted about 250,000 tests in its population of 30 million.