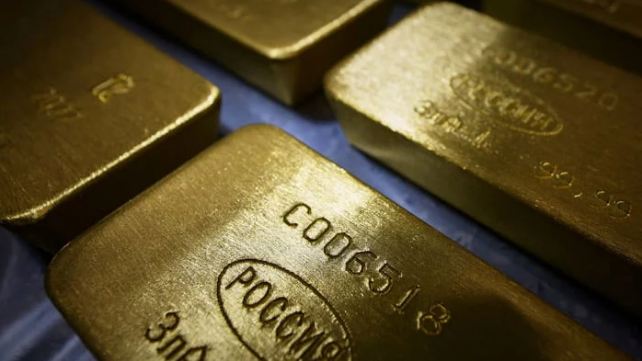 KARACHI: The gold price in Pakistan continued to lose its shine as it fell by Rs1,500 per tola on Friday due to the decrease in the international market.
According to the data released by All-Pakistan Sarafa Gems and Jewellers Association (APSGJA), the price of gold (24 carats) decreased by Rs1,500 per tola and Rs1,285 per 10 grams to settle at Rs217,000 and Rs186,043, respectively.
Meanwhile, the price of the yellow metal also declined by $10 and settled at $1,919 per ounce in the international market today.
The gold rate has been volatile in Pakistan recently amid continued political and economic uncertainty, and high inflation. People prefer to buy this precious commodity in such times as a safe investment and a hedge.
Data shared by the association showed the price of silver remained unchanged at Rs2,550 per tola and Rs2,186.21 per 10 grams.
It also mentioned that the price of the bullion is Rs4,000 per tola "undercost" in Pakistan as compared to the Dubai market, showing that the Pakistani gold market was currently cheaper than the global.
Meanwhile, the local currency remained stable against the greenback by increasing nominally Rs0.01 and closed at Rs286.74 in the interbank market on Friday.