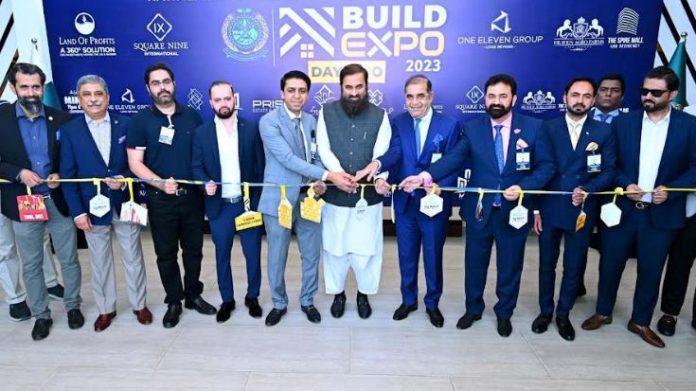 Rawalpindi, JUN 3 /DNA/ – Governor Punjab Balighur Rehman visited the stalls of various companies on the second day of Real Estate and Construction Expo BUILD 2023 organized by the Rawalpindi Chamber of Commerce and Industry (RCCI).
Chamber President Saqib Rafiq, Group Leader Sohail Altaf and Chairman Expo Sardar Tanveer Sarwar briefed the governor on the objectives of the Expo. President Saqib Rafiq said that more than hundred sectors are connected with this industry.
In the current economic challenges, holding the expo will not only bring positive trends but also increase commercial activities and business networking. Group leader Sohail Altaf said that at this time the construction industry needs a kick start; barter trade is a good decision.
Speaking at the expo ceremony, Punjab Governor Balighur Rahman said that the role of chambers is important for driving the wheel of trade. Good business, good politics, good policies and honesty are imperative to run the business affairs.
Every country is known for its business environment. He said that the government of Pakistan has announced barter trade agreements with several countries, which will enable Pakistan to engage in mutually beneficial exchanges with these countries.
He emphasized in increasing the tax to GDP ratio adding that the Government will provide relief to the masses in the upcoming budget.
The government is aware of the inflation and trying to take measures to bring ease and further added that the government in this month lowered the prices of POL. It is hoped that the upcoming budget will bring relief to the people. Violent behavior and hate speech will not be allowed. May 9 is a day of national shame, he added.
The Pakistan Army is the guarantor of the country's defense. There is no example of this type of violence. The government will take necessary action against all the suspects involved in the violence. The government is investigating the May 9 incidents under the constitution and law.
Later, the Governor visited various stalls and appreciated the projects of various construction companies.