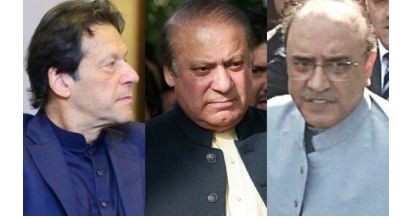 ISLAMABAD, MAR 12 /DNA/ – The federal government declassified the Toshakhana records and uploaded the whole 466-page data from 2002 to 2023 on the Cabinet Division's website, media reported on Sunday.
Those who acquired gifts from Toshakhana include former presidents, prime ministers, ministers and government officers.
The names that appeared in the publicised Toshakhan records included Pervez Musharraf, Shaukat Aziz, Yousaf Raza Gillani, Nawaz Sharif, Imran Khan, Arif Alvi and Shehbaz Sharif.
Earlier, Prime Minister Shehbaz Sharif-led federal government approved making details of Toshakhana gifts, received over the past two decades, public.
The announcement was made by Defence Minister Khawaja Asif on his official Twitter handle.
"The cabinet has allowed the declassification of Toshakhana records. It would soon be posted on the website of the cabinet division," the minister wrote in a tweet.
As per the country's law, any gift received from dignitaries of a foreign state must be put in the state depository or the Toshakhana.