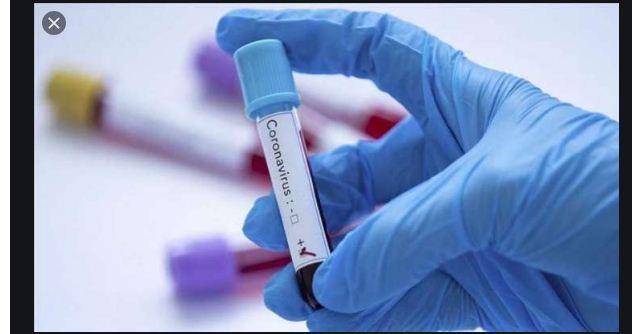 Indoor services in hotels with SOPs should be allowed immediately. Hotels Owners
ISLAMABAD, MAR 28 – The government has not given any relief to the hotel and service industry in the current Covid-19 pandemic. The hotel industry has borne the burden of 15,000 foreign travelers and temporarily accommodated foreign travelers in its hotels.
The spread of the corona virus over the past year has also severely affected the hotel industry, leaving millions of hotel and restaurant workers unemployed and their stoves cold, but due to the government's inconsistent policies. This very important sector related to tourism is dying on its own and there is no department of the government is ready to listen their grievances. There is a need for the government and concerned agencies to take sensible steps and take immediate practical steps in this regard. These views were expressed by the President of Hotels and Motels Association Islamabad Rawalpindi and Northern Areas.
M. Akram Farid made these remarks during an emergency meeting. While speeking he said that government should give relief package to the Hotel industry and create facilities. M Akram Farid further said that until the Covid-19 epidemic can be controlled, the government should give all tax exemptions on the income of Three star and Four star hotels. He said that like other business sectors, the hotel industry has also been affected but it is unfortunate that the government has not given any relief to this industry. Due to credit sale, sales tax and bed tax are being paid by the hotels out of their pockets. Due to Covid-19, business activities in hotels have been reduced to 30 percent.
Senior Vice President(SVP) Haji Gul Afridi said that 5 to 6 million people in Pakistan are associated with hotel industry but the government is cracking down on this sector with various measures which are intolerable in all respects. Vice President (VP) Tariq Javed Malik said that tourism sector and hotels are inseparable. Where Covid-19 has shaken the country's economy, people have become unemployed but the government has forced the sector to its knees which contributes more to GDP which is not encouraging.
Finance Secretary Haji Naeem Afzal said in his opinion the hotel industry urges the government to reduce the sales tax and bed tax rates in the current situation so that the industry can survive, as hotel users move to flats and guest houses due to the 21 per cent tax. In addition, hotels that have not yet been able to file taxes should be given a respite until conditions improve. Chaudhry Tassaduq Hussain said that sales tax should be levied on hotels like restaurants at 7.5 percent and bed tax which was earlier one rupee per bed has been increased to five percent of room rent in July 2019 for hotels in Islamabad.
In addition, property tax and water bills of 2019 and 2020 should be waived. Senior member Chaudhry Riaz said that relief should be given in electricity and gas bills. He said that hotels have sided with the government in difficult times and in this regard, a very important sector is being overlooked. Meanwhile, Senior Joint Secretary Yousuf Awan said that foreigners are welcome in Pakistan for the tourist season from May to August. The process of booking and reservation of tourists is completed by March, but this time due to the Corona Emergency, the booking of foreign tourists is almost non-existent and what was already done is now being canceled. In the meeting, members of the Hotel and Motels Association, members and people associated with the hotel industry also presented their valuable views and expressed hope that their problems will be addressed. ۔