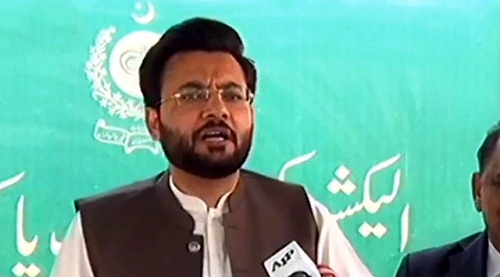 Islamabad : Minister of State for Information and Broadcasting Farrukh Habib has said the government is striving to ensure transparency and fairness in the next general elections but the opposition parties are not extending cooperation on electoral reforms.
Talking to the media persons outside Election Commission of Pakistan (ECP) in Islamabad on Wednesday, he asked the PML-N and PPP to submit the details of their foreign funding accounts to the ECP as both the parties have so far failed to submit details.
The Minister of State said the Election Commission of Pakistan should treat all political parties equally and as per requirements of the constitution.
Responding to a question about proposed Pakistan Media Development Authority, Farrukh Habib said the Authority will protect the rights of media workers and that the genuine journalists are in favor of it.