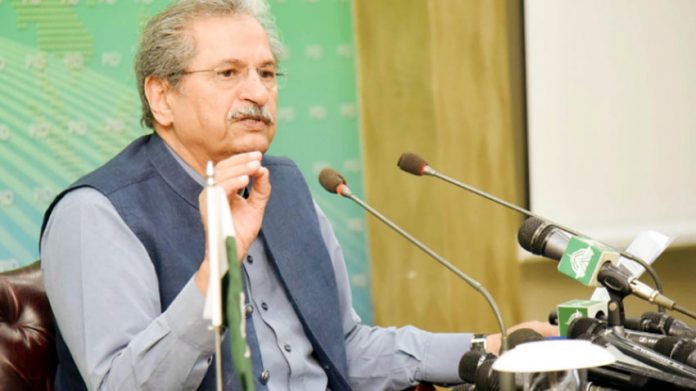 Minister for Federal Education and Professional Training Shafqat Mahmood has assured students that government will do everything to facilitate them.
In a series of tweets, he said the decision for canceling board exams has been taken reluctantly in the larger interest of safety of students.
The Minister said we will answer all queries of students on Monday as they have sought a number of clarifications after Board exam cancellation, especially those who were giving composite class 12 exam or hoped to do better in 12 class compared to their performance in class 11 or reappear, and private students or those having supplementaries. He said examination of class nine is no issue as these students can take composite exam of class 10.
Taking notice of fee raise by Lahore University of Management Sciences, Shafqat Mahmood said he has seen reports that LUMS has increased its fee by 41 percent, if true, this is unacceptable. He said LUMS is a premier educational institution of the country and needs to take lead in giving relief to students rather than burdening them and their parents even further.
He said the Supreme Court has given a formula for annual five to eight percent increase in school fees. He, however, said universities may have different compulsions and may need a somewhat greater increase but a sudden 41 percent increase by LUMS is beyond comprehension. He urged LUMS management to reconsider its decision.