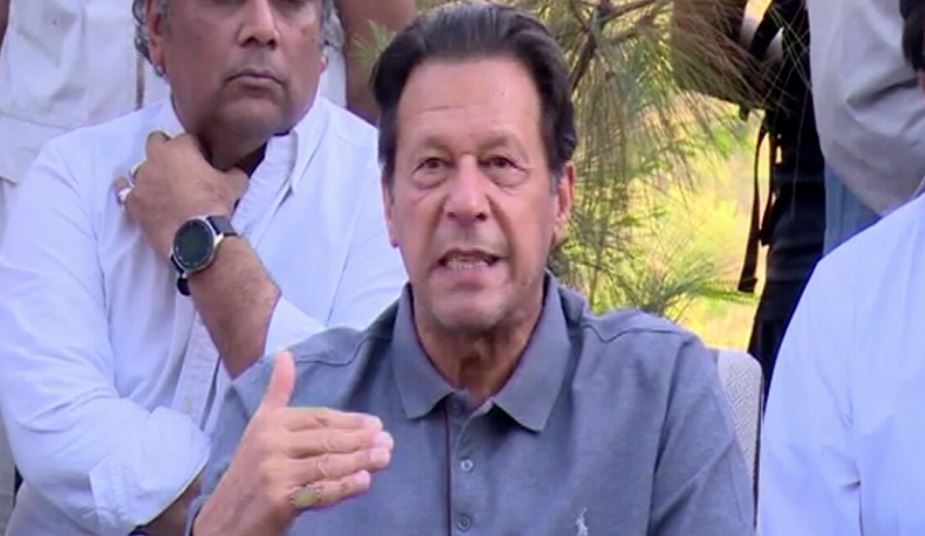 ISLAMABAD, APR 23: PTI chairman and former prime minister Imran Khan on Saturday said that he has asked his party to begin preparations for marching to Islamabad.
Addressing a press conference at his Bani Gala residence — his first since his ouster — he said he would announce the date for the march later but directed party leaders, including at the village level, to prepare for the march for "true freedom".
A huge sea of people would go towards the capital, he said, adding that he had never seen such political awareness among the people.
"People have begun to understand the joke that happened with them and the kind of people placed on us (as rulers)," he said, claiming that there was an unprecedented number of "criminals" and those who were out on bail in the newly formed federal cabinet.
Imran said it had become clear that his claim of foreign interference was "true". The National Security Committee (NSC) had also confirmed that the minutes of the body's meeting last month when he was the premier were "correct", he added.
A day earlier, a statement issued after the NSC meeting said it discussed the telegram received from the ambassador in Washington — which was first brandished by Imran at the PTI's rally on March 27 — and "reaffirmed the decisions of the last NSC meeting".
However, the meeting concluded that "there has been no foreign conspiracy", according to the statement.