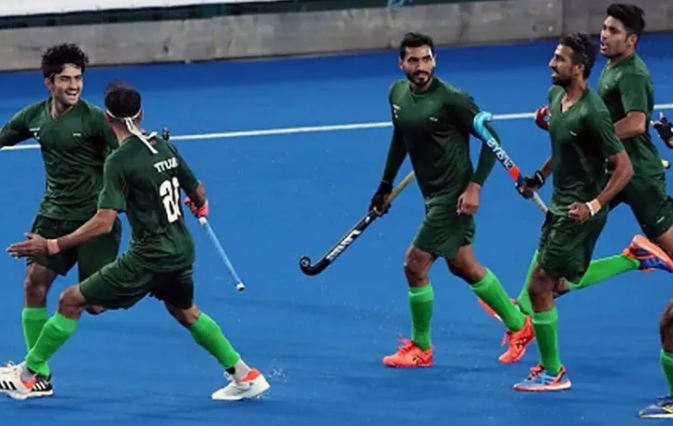 ISLAMABAD, Sep 3 (DNA): The training camp of national players, under the auspices of Pakistan Hockey Federation (PHF), in preparations for the Asian Games, was underway at the Naseer Banda Hockey Stadium of the Pakistan Sports Complex.
According to Camp commandant and head coach Olympian Shahnaz Sheikh, the players were training in morning and evening sessions in the camp.
The selected team from the players would feature in the Asian Games to be played in Hangzhou, China from September 23 to October 8.
He said a lot of players were new in the camp and were preparing hard for the mega event. To a question, he said he was fully satisfied with the facilities, accommodation, food, and other amenities provided by the Pakistan Sports Board (PSB). The hostel employees were also very cooperating, he added.
The 36 players participating in the camp from all over the country include Goalkeepers: Akmal Hussain (Wapda), Abdullah Ishtiaq Khan (Mari Petroleum), Waqar (Wapda), Ali Raza (Punjab), Abdullah Sheikh (Sindh), Defenders: Muhammad Abdullah (Mari Petroleum), Arbaaz Ahmed (Mari Petroleum), M Sufyan Khan (KP), Aqeel Ahmed (WAPDA), Bilal Aslam (Customs), Midfielders: Osama Bashir (PAF), M Murtaza Yaqoob (Wapda), Arbaaz Ayaz (Sindh), Ehtisham Aslam. (Mari Petroleum), M Baqir (Punjab), M Nadeem Khan (KP), Mohammad Imran (PAF), Syed Shahbaz Haider (Navy), Forwards: Rana Abdul Waheed (Wapda), Mohammad Imad (Customs), Afraz (Mari Petroleum), Roman (Wapda), Arshad Liaquat (Mari Petroleum), Abdul Qayyum (Customs), Abdul Rahman (Wapda), Waqar Ali (Mari Petroleum), Muhammad Arsalan (Punjab), M Umar Bhatta (Wapda), Abdul Hanan Shahid (Wapda), M Shahzeb Khan (Customs), Abdul Wahab (Sindh), Zakaria Hayat (Navy), Basharat Ali (Navy), Rana Waleed (Punjab), Hamza Fayyaz (Punjab) and Abdul Rehman (PAF).