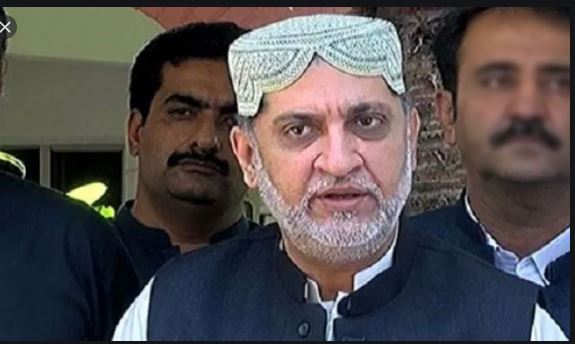 SEHWAN, Dec 26 (DNA): Balochistan National Party (BNP) chief Akhtar
Mengal has said that holding early Senate election is not in the hands
of the government. Conducting Senate elections is the responsibility of
the Election Commission of Pakistan, not the Prime Minister.
Talking to media, Akhtar Mengal said that General Secretary of
Functional League Muhammad Ali Durrani was sent by the government to
meet Mian Shehbaz Sharif and it is the will of the government to allow
prisoners to meet someone or not.
Continuing, he said that there were no rifts in the ranks of the PDM and
there were no differences. Maulana Fazlur Rehman will not attend
tomorrow s meeting due to his busy schedule.
The BNP chief further said that the way the PDM is making decisions
means we are succeeding. I think the future of the government is dark.
The PDM leadership will work together on Senate elections, he added.
He said that members of the Provincial and National Assemblies of all
PDM parties have submitted their resignations to their respective
parties.
Akhtar Mengal said that after the resignations, the PDM leadership will
decide when those resignations should be submitted to the assemblies.
He said the government has been using tactics since day one to end the
movement. Holding early Senate elections is not in the hands of the
government. Senate elections are to be held by the Election Commission
and not by the Prime Minister.
Akhtar Mengal said that the rulers and their allies will continue to
play. Senate elections will be held on time. He said that inflation in
the country has made the lives of the poor miserable. DNA
========