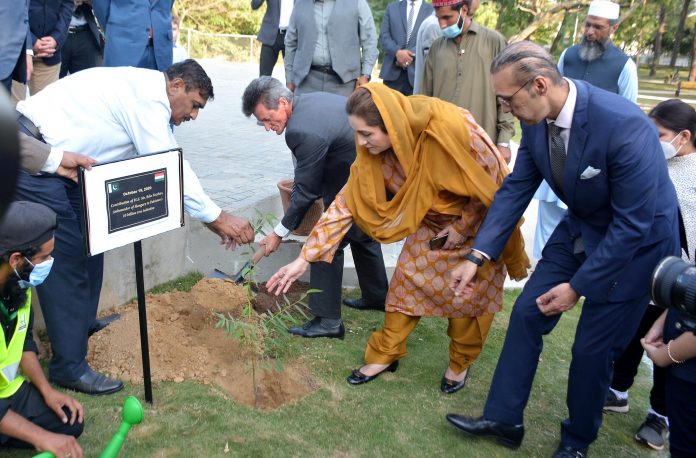 By planting this saplings he had made an humble contribution to Govt of Pakistan's tree plantation drive 'Ten Billion Tree Tsunami' spearheaded by Prime Minister Imran Khan and Ministry of Climate Change: Bela Fazekas
Ansar M Bhatti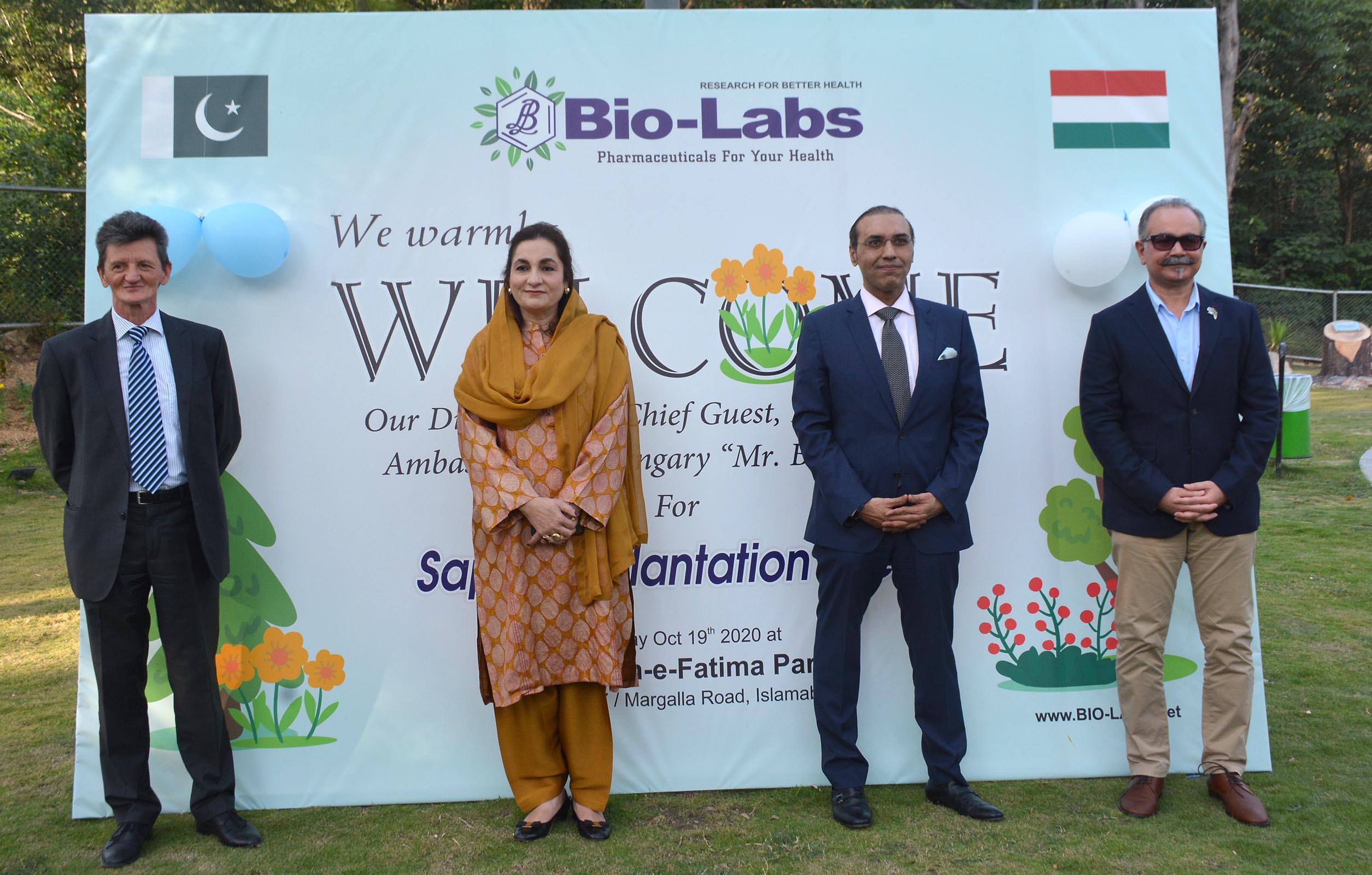 ISLAMABAD: Newly-arrived Ambassador of Hungary Bela Fazekas along with Mehnaz Aziz Member National Assembly and Pakistan-Hungary Parliamentary Friendship Group planted a saplings in a Park in E 7 to begin his second posting as Hungarian ambassador in Pakistan.
Ambassador Fazekas also served as Hungarian ambassador to Pakistan from 2005 to 2009. While speaking on the occasion the Ambassador said, he came again to Pakistan to finish his unfinished agenda. He told the gathering that wanted to start his second term with something solid and tangible.
The Ambassador said, by planting this saplings he had made an humble contribution to Govt of Pakistan's tree plantation drive 'Ten Billion Tree Tsunami' spearheaded by Prime Minister Imran Khan and Ministry of Climate Change.
'In 2005 I was the ambassador; I traveled to Balakot, Muzafarabad and other places completely destroyed by deadly earthquake. Then I also heard that thousands of people died due to landslide. It could not have happened if there were no cutting of trees and massive deforestation.
Pakistan, he said is gifted with natural beauty, which he could not found anywhere else. This country has the ability to develop eco tourism but in order to develop eco tourism you have to keep the country green, which can only be done by planting more and more trees.
The ambassador said, selfish people never plant trees, because they think the tree would never give shade to them, rather the tree will give shade to their children.
"I am planting this tree here because I strongly believe those who plant trees believe in the future. This tree is for the future Hungarian and Pakistani generations', he added.
Ambassador said in 2020 we are celebrating the 50th anniversary of the opening of Hungarian embassy in Pakistan. He said he was keen to meet people from various walks of life during his tenure.
Ambassador Fazekas also thanked the Bio Lab management for sponsoring and facilitating the event. He assured, he would do his best to further promote and strengthen bilateral relations.
Mehnaz Aziz Member National Assembly and Pakistan-Hungary Parliamentary Friendship Group in her remarks thanked the Ambassador for inviting her in the tree plantation ceremony. She said Hungary was a beautiful country adding Pakistan enjoyed excellent relations with Hungary in all spheres. She especially thanked the Hungarian government for providing scholarships to Pakistani students.
Full coverage of the event shall be published in the coming issue of CENTRELINE magazine.