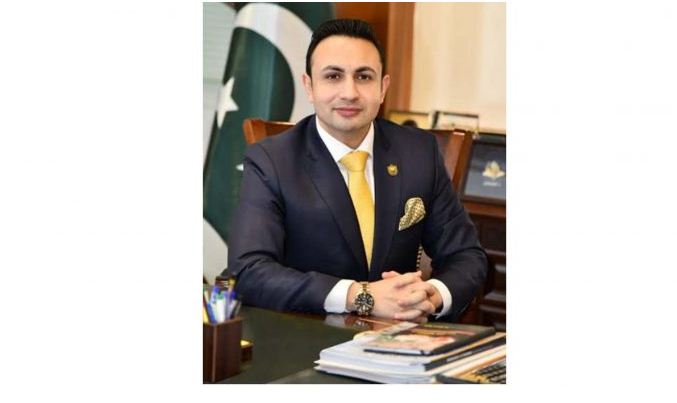 ISLAMABAD, MAR 30 (DNA) – Sardar Yasir Ilyas Khan, President, Islamabad Chamber of Commerce & Industry (ICCI) said that due to the rise in the 3rd wave of coronavirus, the government has started to put restrictions on businesses like banning all indoor and outdoor wedding functions from 1st April, keeping businesses closed for two days in a week and limiting timings for business activities, however, these measures would result into great losses for businesses besides rendering thousands of people jobless.
He said the government should realize that when businesses would be closed, how would they pay rents and salaries to employees. He called upon the government to consider announcing a bailout package for businesses in order to enable them to combat the impact of 3rd wave of Covid-19 pandemic without suffering more financial losses.
He said that Pakistan has already reportedly suffered an economic loss of up to Rs2.5 trillion due to Covid-19 pandemic in the current fiscal year and further closure of businesses would cause more loss to the economy.
Sardar Yasir Ilyas Khan said that the governments around the world have announced bailout packages for businesses in order to keep them afloat, but in Pakistan instead of providing relief to businesses, the government was taking measures that would create more problems for them.
He said that the USA has announced a package of USD 1.9 trillion to help small businesses, especially restaurants, UK unveiled a $6.2 billion rescue package for businesses while Australia announced several stimulus and relief packages of around USD 100 billion to sustain small businesses.
However, in Pakistan instead of announcing any bailout package for businesses, the government through a Presidential Ordinance has withdrawn tax exemptions of Rs.140 billion from many sectors besides unilaterally registering all tax returns-filing real estate dealers as Designated Non-Financial Business and Professions (DNFBPs) and has directed them to provide full details of their clients and property transactions after completing customer due diligence. He said that these measures would affect the PM's construction package and discourage new investment in the construction sector.
Fatma Azim Senior Vice President and Abdul Rehman Khan Vice President ICCI said that the government through another Presidential Ordinance has put a power tariff burden of over Rs.700 billion on people that would further enhance the cost of doing business.
They said that instead of taking measures that would hurt business activities, the government should focus on promoting ease of doing business and announce a bailout package, especially for SMEs so that these businesses could be saved from further losses due to the restrictions of coronavirus.=DNA
===============