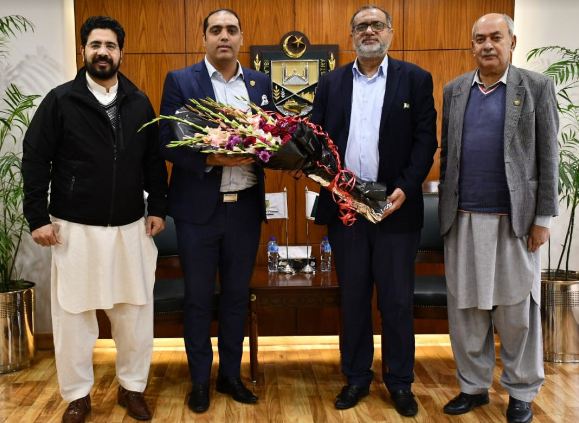 Islamabad, JAN 30: /DNA/ – Faad Waheed, Acting President, Islamabad Chamber of Commerce & Industry (ICCI) said that the government has made massive hike of Rs.35 per litre in one go in the prices of petrol and diesel that would unleash a new wave of high inflation for the common man and further increase the cost of doing business making our exports uncompetitive in the international markets. He said that the fall of over 34 rupees in the value of our currency against dollar and 35 rupees hike in the prices of petrol and diesel would create a ripple effect as it would badly squeeze the purchasing power of people, reduce growth of business activities making it more difficult to revive the dwindling economy. He said that the price of petrol has jumped to almost Rs.250/litre and diesel to around Rs.263/litre taking these prices to the record highest level in the country's history. He said that this unprecedented hike in POL prices would multiply the energy cost and further increase the cost of doing business due to which trade and industrial activities would badly suffer. He said that diesel is used in transportation and agricultural sectors while a big jump in its price would increase transportation cost of goods and agricultural products causing more inflation, especially for low-income people. Moreover, the hike in the price of petrol would also increase transport fares that would bring more misery to the already inflation-stricken people.
ICCI Acting President said that an artificial shortage of petrol and diesel is being created in the market as the oil marketing companies (OMCs) are not distributing them to the petrol pumps and this situation can cause unnecessary panic in the market. He urged that the government should look into this issue and take strong measures to deter the OMCs from hoarding the stock of petrol and ensure the smooth operation of its supply chain to save the people from further troubles. He wondered who would invest in Pakistan in an environment of frequent hikes in the utility tariffs and POL products. He stressed that the government should make drastic cuts in its non-development expenditures and reduce the profit margins of OMCs instead of putting an unbearable burden on the masses. He urged that in these difficult times, the government should avoid taking harsh measures and focus on promoting ease of doing business to improve exports and steer the economy out of current challenges.
Engr. Muhammad Azhar ul Islam Zafar, Vice President ICCI said that the government is also planning to hike the electricity and gas tariffs to meet the demands of the IMF. He said that repeated hikes in the prices of POL products and utility tariffs would shatter the confidence of investors who need consistent prices and tariffs to make long-term investments in Pakistan. He urged that the government should reconsider the latest hikes in POL prices to save the people and businesses from further troubles.