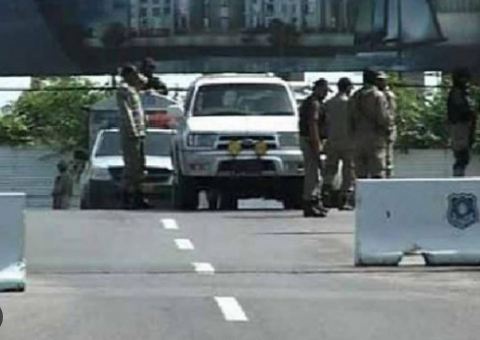 ISLAMABAD, SEP 05 (DNA) — Islamabad Capital City Police Officer (ICCPO) Dr. Akbar Nasir Khan chaired a meeting at the Central Police Office to review the security of the diplomatic enclave and steps were taken to improve it, a public relations officer said.
He said that the meeting was also attended by the officers of NLC, Police and CDA. The meeting assessed the complete security of the diplomatic enclave and took measures for its improvement. During the meeting ongoing construction work in the diplomatic enclave was also reviewed, emphasizing environmentally-friendly construction practices and minimizing damage to natural beauty such as trees and greenery.
The ICCPO further recommended the construction of protective towers and barriers to ensure the effective security of residential foreign diplomats, ambassadors, and offices of international organizations. Additionally, unnecessary decorations and expenditures were discouraged.
The ICCPO also ordered to record the video of the movement of entry and exit points of the high-security zone through cameras. He further said that cameras will be installed for diplomatic enclave protection which would be linked with Safe City.
Dr. Akbar Nasir Khan emphasized that Islamabad Capital Police is taking multiple initiatives for the effective security of foreigners adding that the officers would regularly review the progress of the ongoing works and personnel on duty should be briefed on daily bases. — DNA