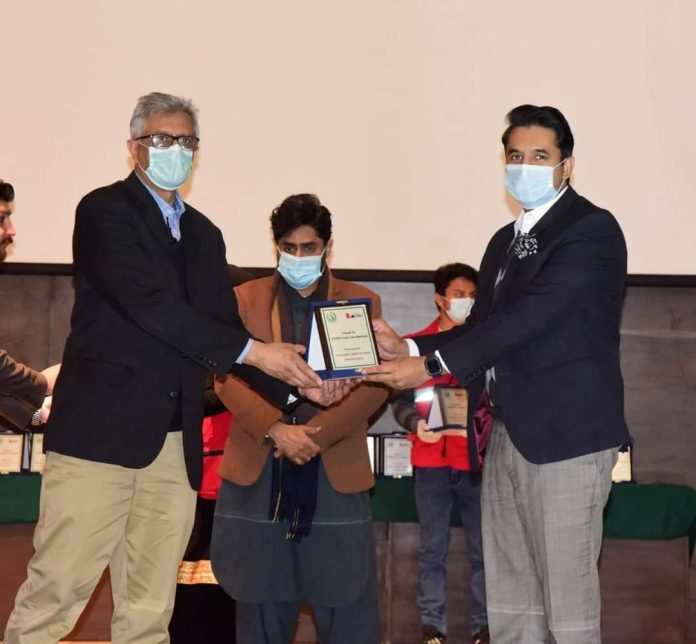 DNA
Islamabad Capital Territory Administration had arranged one day Tribute Event Tribute to Covid Front Line Warriors. Special Assistant to Prime Minister on National Health Services, Regulation & Co-ordination Dr Faisal Sultan graced the event as Chief Guest. Moreover Chairman Red Crescent, Deputy Commissioner ICT Muhammed Hamza Shafqaat and Additional Deputy Commissioner,(E) were also present.
Special Assistant to the Prime Minister on National Health Services, Regulations and Coordination Dr Faisal Sultan has paid homage to the frontline health workers for putting their lives at risk to ensure medical care to corona patients at hospitals.
"They fully contributed for creating awareness and controlling the coronavirus with full commitment and perseverance,".Strict preventive measures were adopted to avoid further spread of coronavirus in the country related with the closure of educational institutions besides fully implementation of Standard Operating Procedures (SOPs).
The government had tried its level best to ensure adopting safety measures to protect citizens in order to contain the disease like imposing ban on public gatherings, marriages halls and restaurants and restriction on use of dining places of restaurants that resulted decrease in number of corona cases.
The government had adopted effective strategy to combat COVID-19 for reduction in corona cases in the country.At the End of the ceremony the shields and certificates were presented to All the public and private sectors departments and hospitals as token of appreciation.