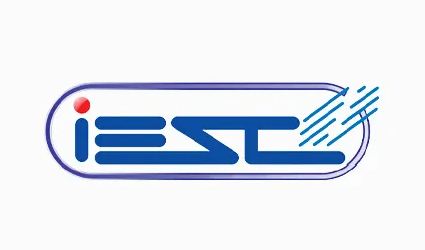 IESCO issued 2-day power suspension programme
DNA
ATTOCK (MAY-26) – Islamabad Electric Supply Company (IESCO) on Friday issued 2-day power suspension programme for Saturday and Sunday for various areas of its region including Attock due to necessary maintenance and routine development work.
According to IESCO Spokesman, the power supply of different feeders and grid stations would remain suspended for the period on Saturday from 09:00 AM to 02:00 PM, Rawalpindi City Circle, Nogzi, Bajnial Feeders, Rawalpindi Cantt Circle, RCCI-1,2,3,4&5, Chowk Pandorian, Sahala, IST, New Rawat, Shahpur, Dhok Noor , Chahan, Chontra, Rajar, Chakri, SPD, SPF, Fazal Ahmed Shaheed, Choa Khalsa, River Garden.1&2, Swan Garden.
II Feeders, Islamabad Circle, I-11/1, I-11/3, Metro, Naval-1&2 Feeders, Chakwal Circle, Rizwan Mill, Sarpak, Islamia Chowk, Chakral Feeders, Jhelum Circle, Puran, Khore, Fatehpur, Sarai Alamgir, Shukrila, Mandi Bhalwal, Military College, New Khanqah Feeders, From 08:00 am to 01:00 PM, Attock Circle, Taxila 1, 2, Sher Shah Suri, Mainawala Feeders, Moreover 132KV Jhelum, Bara Guwah, Sanghui, Dinah, Sohawa, Rajar, LB Mangala, RB Mangala, Mirpur, New Mirpur, Chakswari, Islamgarh, Chatter pari and Dhadyal grid stations Load management required 35-40 megawatts on demandOn Sunday From 09:00 AM to 02:00 PM, Cantt Circle Rawalpindi, Askari-7, Khadham Hussain Road, VIP, Jhanda, Rawalpindi-III Feeders, On 27th & 28th May 2023 From 06:00 AM to 06:00 PM, GSO Circle, Pindi Point, Barian, Public Health, Gharidal, PAF, Upper Topa, Lora, Patriata, Company Bagh, Cecil Roster, Lora 2, MCM, TDCP, Kohala, Sunny Bank, Kaldana, PC, Dhirkot Chamankot,Rangla,Dana Express,Dhala,Sohawah,Nimbal,Beirot Kazmi,Dhirkot-II,Desto,PAECE,Shahadara,Angori,T&T,DESTO,Bahria Golf City, Shahpur, Athal Treat, Mangyal Feeders and surrounding areas.