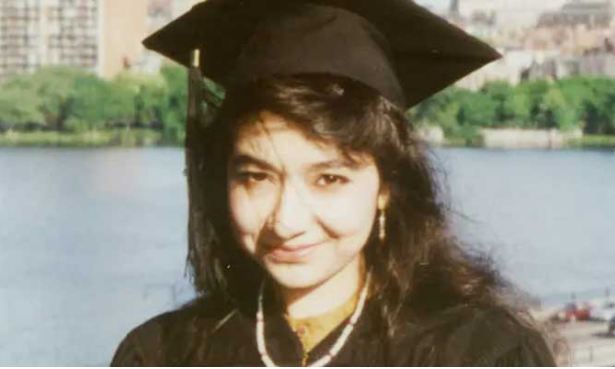 ISLAMABAD: In the case pertaining to the return of Dr Aafia Siddiqui — a Pakistani neuroscientist jailed in the United States — the Islamabad High Court Friday directed the Foreign Affairs ministry to ensure assistance to Dr Fauzia Siddiqui, younger sister of the imprisoned scientist, at the legal front.
The government, while ensuring the provision of assistance for Dr Aafia, apprised the court about its officials' meeting with the American Ambassador to Pakistan Donald Blome regarding the matter.
The government told the court that the case of the Pakistani national's release has been raised at the diplomatic level in the US.
Last month, the court had directed the Foreign Affairs ministry to raise Dr Aafia's matter with the American envoy while sharing its dissatisfaction towards the efforts for her release and sought a signed report from the ministry and its secretary.
Justice Sardar Ejaz Ishaq Khan held the hearing of the plea filed by Dr Fauzia for her sister's return to Pakistan, while the petitioner arrived at the court with her counsel.
Responding about the government's action in the case, Additional Attorney General Munawwar Iqbal Dogal said that Pakistan's officials had met the US diplomat following the court's orders.
Justice Ejaz said that "neither the foreign secretary nor the foreign minister is aware" of the court's orders.
The court sought details of the meeting's proceedings questioning if it was merely held over "coffee and cake".
"Any idea what happened in this meeting?" he asked Iqbal to which he responded by saying that the matter had been raised at the diplomatic level.
Dr Fauzia's lawyer informed the court about hiring another lawyer for Dr Aafia in the US. "It seems the government is helpless in this matter," the counsel added.
Giving remarks during the hearing, Justice Ejaz said: "This is the seventh or eighth hearing. The government doesn't want to do anything in this regard. We also have jurisdiction and can only function within its limits."
Adjourning the hearing till March 17, the court ordered officials of the foreign ministry to conduct a meeting with Dr Fauzia.
Last summer, the IHC directed the Foreign Ministry to facilitate Dr Aafia's family in securing a visa for the US, so they could visit the country and see her.
Dr Aafia was indicted by a New York federal district court in September 2008 on charges of attempted murder and assault, stemming from an incident during an interview with the US authorities in Ghazni, Afghanistan — charges that she denied.
After 18 months in detention, she was tried and convicted in early 2010 and sentenced to 86 years in prison. She has since been imprisoned in an American jail.