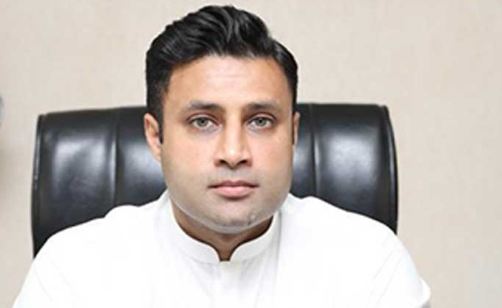 QAZI SHOAIB KHAN
ATTOCK, JAN 6 /DNA/ – The Central Leader of Pakistan Tehrik e Insaaf Syed Zulfiqar Abass Bukhari (Zulfi Bukhari) has said that the imported Government of PML (N) Alliance is manipulating pre-poll rigging besides making all out efforts to get the forthcoming general elections delayed for obtaining results of their own choice but PTI led by Mr. Imran Khan will be the victorious of overwhelming majority whenever the elections are held as the people of the country have reposed their blind confidence over the bold leadership of Mr. Imran Khan and his party manifesto. This he said while addressing a public gathering herein village Chakki of Tehsil PindiGheb where a large number of people led by Qazi Mukhtiar Vice Chairman UC Chakki announced to join PTI along with his political group.
Speaking on the occasion, Syed Zulfiqar Abbass Bukhari( Zulfi Bukhari) said that the people of Pakistan have already rejected the mandated less PML(N) alliance rulers because the general public of the country is also fully annoyed on the day to day price racketeering of petroleum products, flour, bread, cooking oil, chicken, vegetables and other daily use items. He said that he would contest the elections from this constituency (NA 50 Attock) and will get upgraded the socio-economic situation of his constituency which was being ignored since independence .
He said , during PTI govt a large number of development schemes have been completed in this constituency at the cost of millions of rupees and recently tenders have been issued for the remaining schemes . Zulfi said , on his request Punjab govt has given approval for upgradation of two schools while the remaining schools will be upgraded soon . Zulfi said ,KhundaJand road has already been carpeted benefiting thousand of people and thanked Qazi Mukhtiar and his group for joining PTI . Meanwhile MPA Syed Yawar Abbas Bukhari , Former Federal Minister Syed Wajid Bukhari and Focal Person Syed Khawar Abbas Bukhari (all from PTI) called on Former Federal Minister Sheikh Aftab Ahmad (PMLN) and inquired about his health at his residence on Friday.